Gnarly
2631 posts
Feb 28, 2019
1:01 AM
Just spent a few minutes checking this artist out online

The New York Times sent me there--

https://www.nytimes.com/2019/02/27/arts/music/adia-victoria-silences.html

No harmonica in her band, but it would fit!

Anyone have an opinion? Thought you might . . .
Sundancer
278 posts
Feb 28, 2019
9:42 AM
Here's what Adia told the NYT:
"I want to make the blues dangerous again. The blues isn't just a sound," she said. "I think that's something that white people have really gone and goofed on, thinking that they've pegged down the blues and they can package it. When you do that, then some wily black woman is going to come and subvert you every single time, and here I am. The blues needs to move."
Gnarly
2632 posts
Feb 28, 2019
9:48 AM
Oh those wily black women . . .

But seriously, does this move the blues forward, or is she just using the blues to advance her music?
Or both?

Speaking as a white male who plays lots more "other" music than the classic blues catalog, I find it encouraging. Is it just me?
Sundancer
279 posts
Feb 28, 2019
10:08 AM
Gnarly - I concur with you. Reminds me of reading about Muddy's early repetoire - or the repertoire of any other Delta bluesman for that matter. They had to know lots of songs from lots of genres to keep the punters entertained. Adia has a blues attitude, but most of the songs on the new album don't sound like Shack Up Inn/Ground Zero sort of mimicry. Silence is like Modern Blues for an Insane Four Years. So to answer your query, she's using the blues AND moving the blues forward.
nacoran
10069 posts
Feb 28, 2019
11:23 AM
I like the sound. Oddly, it reminds me a bit musically of Phil Collins on some of his cooler riffs (probably the drums), or a little bit like Depeche Mode. Her vocals definitely seem to borrow a lot from more modern female vocalists than traditional blues vocalists, sort of a soft lisp/little girl sound that seems to be popular these days, sort a light version of Macy Gray. I don't mean for that to sound dismissive, I just don't know what it's being called. I've read a couple articles about it and I'm blanking on the term. It also involves popping the inflection up at the end of lines.

Her lyrics are really strong.

----------
Nate
Facebook
Thread Organizer (A list of all sorts of useful threads)

First Post- May 8, 2009
Gnarly
2634 posts
Feb 28, 2019
11:28 AM
I didn't hate it--seemed very rootsy, but not dated.

And yeah, it's all about the words--and the SPACE, check it out--they probably don't want a harp player filling up the breaks.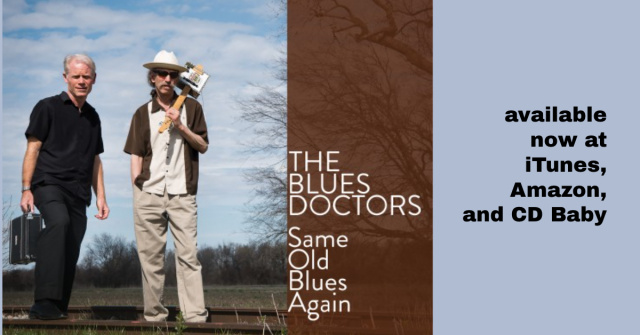 blues harmonica riffs - harmonica tabs - learn harmonica - play harmonica
play harmonica easily - harp tabs for beginners - blues harmonica lessons
ADAM GUSSOW is an official endorser for HOHNER HARMONICAS