Philosofy
895 posts
Feb 25, 2019
4:20 PM
The US seems to have 5 major diatonic producers:
Hohner
Suzuki
Seydel
Lee Oskar
Easttop (the newbies.)

Golden Bird is working on coming here. I've also seen the occasional Yonberg out in the wild (though I thought they used Hohner reed plates. Correct me if I'm wrong.)

What are the other global brands? I've heard about some Brazilian ones (Herring?) Huang seems to have died out years ago (my first harmonica was a Huang, back in 1986. The factory that made those now make Golden Birds.) Is Dannecker a real brand, or are they just customized Hohners? And what about Kongsheng?

I don't really want to discuss how one might brand is better than another, but just where these harps come from, what kind of price points they aim at, etc.
WinslowYerxa
1630 posts
Feb 25, 2019
5:02 PM
Kongsheng is starting to make a presence, offering higher end diatonics.

Swan is another Chinese brand that has been present in North America for several years now.

Hering from Brazil has blinked on and off in the US market for several decades, mostly off in the last 10 years or so.

Lee Oskar harmonicas are made by Tombo in Japan, which has a much wider range of models that are not offered in North America. Their tremolos are especially valued by European players.

===========
Winslow

Harmonica lessons with one of the world's foremost experts
Check out my blog and other goodies at winslowyerxa.com
Harmonica For Dummies, Second Edition with tons of new stuff
The Harmonica Collective - November 1-3 in New Orleans
SuperBee
5831 posts
Feb 25, 2019
6:40 PM
Re the Yonberg harps, Phil, they are built with Seydel steel reeds. I have worked on a few and I'd say they are Session reedplates which have been ground away to fit the Yonberg comb.
groyster1
3329 posts
Feb 26, 2019
4:54 AM
I have a dannecker customized meisterklasse….its a jewel
Philosofy
896 posts
Feb 26, 2019
6:42 AM
Is there a good source for Kongsheng?

If someone wants to try a Golden Bird, Jared Goldweber and Connor Frontera are the US reps.
Christian Wasmer
13 posts
Feb 26, 2019
11:30 AM
YONBERG use Seydel plates. They initially contacted Hohner who quoted ridiculous price for the special shape of the reed plates. Then Seydel figured out a cheaper way to manufacture them. Now with their new unusual reed shape, my guess is that Yonberg developped themselves a new technology
nacoran
10066 posts
Feb 26, 2019
12:08 PM
There is a Czech company that makes accordion reeds and some harmonica plates. There are a ton of other brands but they all seem to be made by one of the bigger brands, Bushman, the ones made for Ben Hewlett, gah, why did you have to ask such an interesting question when I'm late for an appointment!

(I'll come back to this... Kongsheng contact Wang Ecki on FB, she is a member of our FB group and their PR person.)

----------
Nate
Facebook
Thread Organizer (A list of all sorts of useful threads)

First Post- May 8, 2009
nacoran
10067 posts
Feb 26, 2019
3:54 PM
Okay, Ben Hewlett has the Sonny Boy harmonicas...

https://sonnyboysmusicstore.co.uk/

Here is the Czech place... I'm blanking on who told me about them... which is bugging me because they are a member!

https://www.harmonikas.cz/en/a-mano-super-i-class#obsah

There are a couple companies that have branded models- Fender, Melissa & Doug (aweful), Merano (at least used to), and Johnson still seems to be out there, Bushman, Brendan's harps (Easttop), Yonberg, which apparently has some new reeds that aren't rectangular, they sort of angle in at the base and round the tips, probably for machining reasons, although maybe for some playing reason... I'm not sure at what point you draw the line between customizer, guy who supplies parts, and full on harmonica manufacturer. If Yonberg starts doing their own reeds I guess that pushes them into manufacturer.

So,

German- Seydel, Hohner

Japanese- Suzuki, Tombo (Lee Oskar)

Chinese- Kongsheng, Easttop, Swan (I think), Huang (still around but not getting good reviews on quality)

Brazilian- Hering (I am starting to see their harps on sites again)

And possibly Yonberg if they are making their own reeds, with a couple more wildcards out there that I don't know for sure how to categorize like Johnson.

And two casualties in the time that I've been in the harp world... one, that brand that we can't mention so no mentioning it, and the second being Bends, which was Brazilian.

Rockin Rons also has 'Chicago Blues' which are $7, but he says while they aren't pro quality they are better than other harps in that price range.

I think Bee is Easttop... I had a link for that, it's part of a big group that starts with a J.

And here is what I google for Kongsheng...
https://www.kongshengmusic.com/harmonica/

Someone seems to be liquidating some Polish harmonicas on ebay. I bought one that was billed as 'rare' and almost as soon as the auction was over they had another one up! (Looks like NOS, a little octave harp. I'm fascinated by old brands.)

----------
Nate
Facebook
Thread Organizer (A list of all sorts of useful threads)

First Post- May 8, 2009
Bob E
6 posts
Feb 27, 2019
7:04 AM
The Easttop's I just got had these printed on the boxes.
Jiangsu East Musical Instrument CO.,LTD
http://www.bee-harmonica.com
BnT
231 posts
Feb 27, 2019
8:59 AM
It's great that you develop a treasure chest of info on how to locate these newer, lesser known brands. When Bends came on the scene they were relying on getting shelf space in music stores. As little "harmonica shelf space" as there is, no one moved aside Hohner or Lee Oskar from the 12" of space they were allocated. So I think it's great this post is opening an online door to the other brands.
----------
BnT
Christian Wasmer
15 posts
Feb 28, 2019
9:12 AM
YONBERG
I have further investigated : they have developed and patented their "gamma" reeds which are manufactured in France.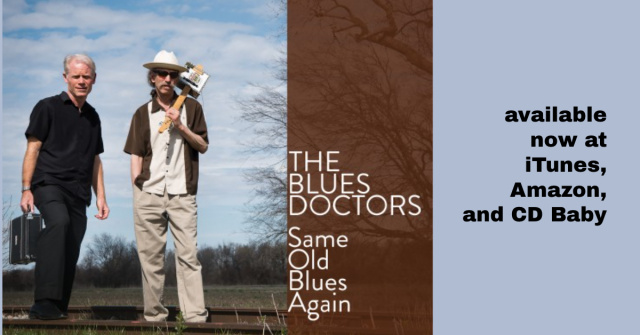 blues harmonica riffs - harmonica tabs - learn harmonica - play harmonica
play harmonica easily - harp tabs for beginners - blues harmonica lessons
ADAM GUSSOW is an official endorser for HOHNER HARMONICAS