ME.HarpDoc
342 posts
Nov 18, 2018
5:44 PM
I'm planning to put together my first speaker cabinet. It will be an extension cab paired with a Vox MV50 head amp that delivers 50watts @4 ohms or 25watts@8 ohms and either an Ultimate 545 or an RE10 mic. (I want to get more of a Chicago crunch than a clean sound so my speaker choices need to reflect that, I.e. good break up).

I play almost exclusively at jams where the band is often playing at 100db+ so I need the power but actual volume will be affected by my speaker choices (and room acoustics). I'm considering the following configurations:

a. 1x10 4 or 8 ohm
b. 1x12. 4 or 8 ohm
c. 2x10 two 8 ohm wired in parallel
I'm favoring the 2x10 set up but also have to consider weight lugging around to jams as well as space on stage.

What are your thoughts on size, impedance (is 4 ohms more susceptible to feed back?) and configuration choice? Last Edited by ME.HarpDoc on Nov 18, 2018 5:45 PM
indigo
536 posts
Nov 18, 2018
7:55 PM
I did the same project a while back using the Vox MV50 (clean model).
The amp doesn't make 50 Watts at 8 ohms,like all these pedal amps(quilter etc)they only put out their full output into 4 Ohms.
If you're after volume i'd go for the two tens.
I ended up using a 12" Cannabis Rex and a 10' rajun Cajun(both eminence).Both very efficient speakers.
Very loud and because the Clean model doesn't have a 'drive or distortion setting there is less chance of feedback. You end up with something like a PA that you can add 'flavour' to via pedals.(until Deef)
It is a great system though have to say that it isn't exactly lightweight because of my speaker choices.Still lighter than a 50W valve with a 12" though.
ME.HarpDoc
343 posts
Nov 21, 2018
2:17 PM
Was speaking to a pro player the other day about my speaker choices. He has a real gritty Chicago sound I like and he suggested an 8" Alnico speaker for early breakup along with a 10" or 12" speaker. Has anyone tried that combo? (I remember Killa Hertz was going to build that but I never saw his results)
MendisCharlie
1 post
Dec 22, 2018
10:33 AM
My name is MendisCharlie
And I really am a turd
I went to make my first post
And spammed with every word. Last Edited by nacoran on Dec 22, 2018 1:56 PM
Fil
409 posts
Dec 22, 2018
4:39 PM
"...often playing at 100db+...." How are your ears holding up? Serious question. (It is a blast, tho, right?)
----------
Phil Pennington
ME.HarpDoc
345 posts
Dec 23, 2018
5:03 PM
Fil
Have had tinnitus long before started playing at jams ( possibly from scuba diving pressure). I wear ear protection most of the time but my level of tinnitus remains pretty constant. I do have difficulty hearing myself with ear protection in so sometimes I remove one away from the band and that helps.

In case anyone is wondering, I haven't started the build yet. Hoping for one of the speakers as a Christmas present :-) I've ordered a cabinet through TRM Speaker Cabinets.
Fil
410 posts
Dec 25, 2018
12:42 PM
ME, in my case, tinnitus as well. And a fairly significant hearing deficit. I've been experimenting with "shooter's" ear muffs that instantaneously block volumes above 85 or so dBs but amplify/filter conversation. I haven't played out with them yet, but have cranked up my amps past 125 in the back bedroom when wife isn't around and they seem to work. I get a little feedback from the hearing aids in quiet, but it seems to stop when the music is on. I hope to suck it up (it's not a great look) and take them to the jam after the new year. We'll see.
----------
Phil Pennington
Thievin' Heathen
1094 posts
Dec 26, 2018
6:08 AM
In the lumber dept. I use pine 1x10's for the box and 1/4" plywood to mount the speakers on and enclose the back. Wood glue and dowels in lieu of any fasteners. The whole thing becomes a sound box. I like the results. Another benefit is light weight.
ME.HarpDoc
349 posts
Feb 28, 2019
2:45 PM
So I finished my speaker cab. Cabinet made by TRM Speaker Cabinets. 20"x 20"x 11". Finished in a hickory oil stain (wish I knew how to imbed a photo). Went with an 8" Weber 8A125-O smooth cone w H dust cap and a 12" Eminence Cannabis Rex wired in parallel allowing 50w @ 4ohms from a VOX MV50 Boutique amp (which has gain, tone and vol controls). It gives me the sound I wanted and now I just have to dial it in over time and break in of the speakers.

Oh, the weight is 26 lbs (12Kg} which is only a few pounds heavier than my little 10w Harp Train 10, which I love (20lbs/9Kg). The tone is similar, just much louder. No feedback issues yet but I haven't cranked it at a jam yet either.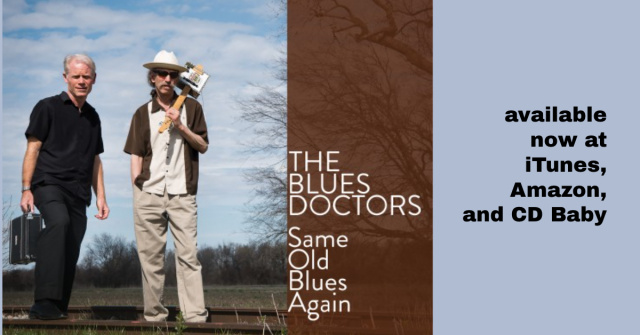 blues harmonica riffs - harmonica tabs - learn harmonica - play harmonica
play harmonica easily - harp tabs for beginners - blues harmonica lessons
ADAM GUSSOW is an official endorser for HOHNER HARMONICAS