AlexPaclin
95 posts
Apr 11, 2019
3:25 AM
Hey guys, going to make a video about great instrumental harmonica tunes and looking for suggestions. The main criteria for the songs is to have a good melody. So far Sinister Minister is on my list.

Any other ideas?
scojo
635 posts
Apr 11, 2019
6:47 AM
snowman
434 posts
Apr 11, 2019
8:38 AM
Work song this is butterfields version

if u can find mark fords version on the cd "A Tribute to Paul Butterfield" I like it more heres butterfield

Jaybird
339 posts
Apr 11, 2019
9:45 AM
Rod Piazza- Little Bitty Pretty One / Rockin Robim


tomaxe
154 posts
Apr 11, 2019
10:27 AM
"Midnight Cowboy Theme" by John Barry
The "Sanford and Son" theme—"Streetbeater" by Quincy Jones, and "Thunky Fing" of course by everyone's favorite harmonica player/teacher/Jedi Master
"Blusette" by Toots
Mississippi Mood by Jason Ricci

I would offer the obvious "Whammer Jammer", "Walter's Boogie", "Juke", "The Creeper", etc, but do they qualify as "good" melodies? They are more like improvs on blues shuffles with great signature riffs or licks in them. But they are classic harmonica instrumentals, so....
NiteCrawler .
361 posts
Apr 12, 2019
4:30 AM
C. Musselwhite Christo Redemptor,Harlem Nocturne,Sleepwalk. William Clarke also has many to choose from
Rontana
525 posts
Apr 12, 2019
5:27 AM
I'd go for popular tunes more recognizable to the general public, transposed into 2nd or 3rd position. Songs from CCR and Johnny Cash would fit very well . . . jazzed up versions of old gospel (think "Wade in the Water") would be great too

Would love for somebody to try a harp version of "Johnny B Goode." That would be a viral blow-out if done well.
----------
The Blind Doughboy Music Factory

Backwoods luthier specializing in resonator guitars
ridge
759 posts
Apr 12, 2019
7:15 AM
Alex, how about "Wade in the Water" by Little Sonny?



----------
Ridge's YouTube
LFLISBOA
44 posts
Apr 12, 2019
11:08 AM
There sooo many: David Burgin's "Animal Walk", Carlos Del Junco's "Yul Brynner", Stevie Guyger's "Snake Oil" Gary Primich's "The Briar Patch" and "Varmint", Jerry McCain's "Steady"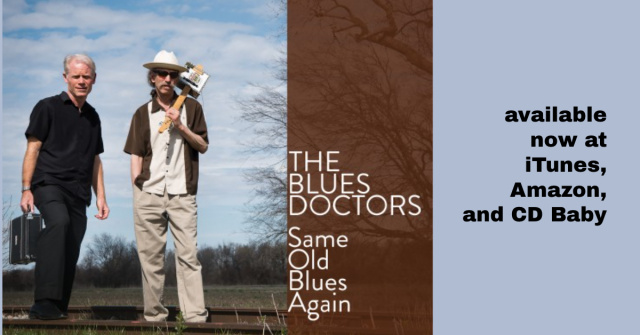 blues harmonica riffs - harmonica tabs - learn harmonica - play harmonica
play harmonica easily - harp tabs for beginners - blues harmonica lessons
ADAM GUSSOW is an official endorser for HOHNER HARMONICAS