Butterfield fan
6 posts
Feb 27, 2019
10:46 PM
Hey guys spent a long time nailing the 2 hole Draw which i have managed to play for some time now.

Having more problems with the 3 hole, it's not that i can't play it but it sounds flat especially on the draw at times. I have searched youtube and there is loads of videos around 2 draw but very little on the 3.

I noticed Adam had a video where he filed the 3 reed on a "A" harp. My question is this, is it through better technique that i can sort this. Or do i need to alter the Harp - cheers guys
Gnarly
2630 posts
Feb 28, 2019
12:19 AM
I am all about changing the tuning of harmonica reeds, and if you tune 3 blow up a whole step, you don't have to bend to get the "missing" note.

That being said, there is a lot of cool stuff you can do with the many "notes" between 3 blow and 3 draw.

It sounds like you may be unintentionally bending the 3 draw--so concentrating on your technique is probably what you need to do to solve this problem.
snowman
416 posts
Feb 28, 2019
8:36 AM
Not sure----But there are a few different tunings ---- Check them out online--

https://www.patmissin.com/tunings/tun2.html

https://my.hohner.de/t/harmonica-tunings/494/2

Golden melodys are tuned so that single notes sound good---but chords sound funky[not that good]-----Equal temperament

u need to find out how your harp was tuned EQ---7 Limit---19 Limit etc

then u can check the tuning on 3 hole

ther are charts and info on internet

ALSO WHEN CHECKING TO SEE IF 3 HOLE IS IN TUNE---DO NOT BLOW TO HARD OR SOFT--ALSO DO NOT DRAW TOO HARD OR SOFT---ESPECIALLY DRAW---DRAW TO HARD IT WILL START TO BEND

What brand n model do u have?
Rontana
513 posts
Feb 28, 2019
9:30 AM
My first guess, if you're relatively new to harmonica, is that the issue is technique. Just keep playing, and I suspect you'll get where you're going.

That said, again, if you're relatively new to harmonica, it is possible that your breath force is still so strong that the 3 reed is failing. Playing too hard is more the rule than exception when starting out.

Again, time and technique (and going through a few harps in the process) should smooth things out


----------
The Blind Doughboy Music Factory

Backwoods luthier specializing in resonator guitars
tomaxe
150 posts
Feb 28, 2019
11:18 AM
If you are a beginning player, than I think Rontana (and Gnarly)has it nailed.
There are 4 distinct notes you should be able to play clearly on the 3 hole draw, and practicing those at a low volume will help your technique.
It's not clear when you say "it sounds flat" if you mean it's totally out of tune or you're just bending the note flatter than you need to.
Filing a reed is for changing the "pitch" of the reed— if it's out of tune or if one is retuning for another purpose, like having a different note(s) on 3 draw.
It is entirely possible you flatted the reed on 3 draw due to playing too hard.
In my experience, it always paid dividends for me to have a few harps in the same key when I was a beginner to figure out if it was my technique or the reed that was causing issues. of course, harps were much cheaper then. A tuner in front of you (or online or on your smart phone) and the note layouts of your key harmonica are also helpful.
Gnarly
2633 posts
Feb 28, 2019
11:26 AM
Nobody blows out the reeds in hole 3, in my experience.
Butterfield fan
8 posts
Feb 28, 2019
12:51 PM
Thanks for all your help i think i am overblowing and bending the note.
Gnarly
2635 posts
Feb 28, 2019
1:03 PM
Right--except it is called, "blow bending"--overblowing is a term for choking the sounding reed and playing the opposing reed--
Nobody knew there was so much to playing the harmonica . . .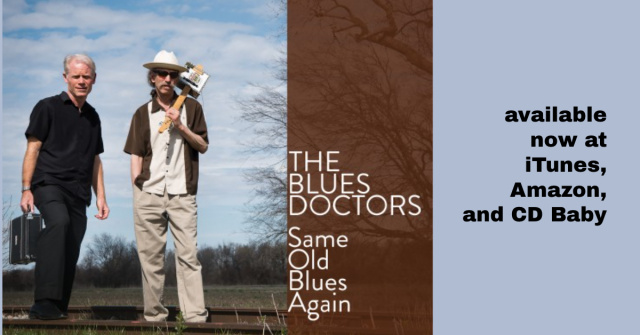 blues harmonica riffs - harmonica tabs - learn harmonica - play harmonica
play harmonica easily - harp tabs for beginners - blues harmonica lessons
ADAM GUSSOW is an official endorser for HOHNER HARMONICAS