jpmcbride
205 posts
Jan 12, 2019
10:32 PM
Somehow I was not aware of these amps until I walked into Sam Ash Music today and saw a used one. It followed me home :-)

This is a 5W tube amp, with an 8 ohm speaker, and built in reverb. It has separate GAIN and VOLUME controls so you can dial in the amount of distortion you want. Another nice feature is a built-in attenuator so you can run it at 5W, 1W, or 0.1W. The 1W setting is perfect for home playing.

This is a really nice sounding amp. With separate gain and volume controls, I can dial in the amount of distortion I want, and can match whatever mic I'm using. I'm getting nice breakup, and the amp is very sensitive to harp technique. I like it! The built-in reverb sounds realistic and eliminates the need for an external pedal.

This is the ONLY amp I've ever owned that I didn't feel the need to modify for harp. It has a 12AX7 preamp tube which I would normally change to a lower gain 12AT7 or 12AU7 to reduce feedback. But I'm getting no feedback and it sounds great. I often change capacitors to get better bass response. I don't hear the need to do this on this amp. I like the sound exactly as it is.

I did one small mod to it, which is not specifically harp related. I added a line out. I did the it my usual way with two resistors across the speaker, and of course a small cap across the lower resistor to cut the high frequencies. I'm hoping to use it at band practice so I don't have to lug my heavy Fender Deluxe. Hopefully I can use the line out to go into the PA and have enough volume.

Overall this is a great amp and really inexpensive. Sweetwater and MF have them for $199 new. I got mine used for $119.





----------
Jim McBride
Bottle 'O Blues microphones
www.bottleoblues.com
SuperBee
5751 posts
Jan 12, 2019
11:57 PM
Sounds good. I think I've seen a few others here praise that unit.

There is a real practical niche for these sorts of amps.

I was musing today on the 2nd amp I ever bought, which seems largely unloved in the harp world but is very much loved by me. It's the very uncool Vibro Champ XD. Mostly what I like about it are the same things you mentioned, except it doesn't have a 1 watt/0.1 watt option. But the capacity to turn up gain/decrease volume and vice versa is almost as good, and the useable DSP effects are fine for these low volume cafe gigs.
jpmcbride
206 posts
Jan 13, 2019
8:30 PM
@SuperBee
If it sounds good, play it. Being uncool is cool these days :-)


----------
Jim McBride
Bottle 'O Blues microphones
www.bottleoblues.com
gvkinney2002
1 post
Feb 26, 2019
3:13 PM
I have one. To really make it sing a warehouse guitar 8 inch speaker replacement. The speaker is actually 4 ohm not 8 ohm in the stock amp.. switch each tube for Millard reissue el84 and 12ax7. Quantum improvement in sound, tone, and speaker efficiency and breakup. The new speaker has a magnet twice the size as stock. Total $75 dollars for all upgrades.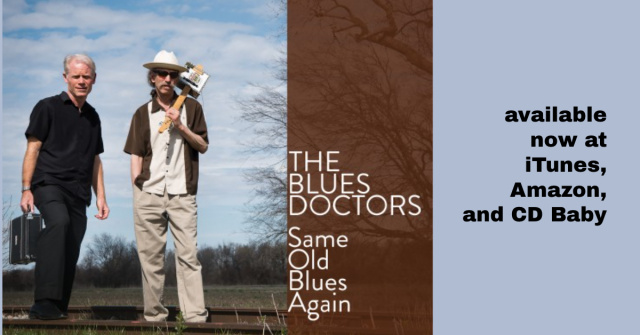 blues harmonica riffs - harmonica tabs - learn harmonica - play harmonica
play harmonica easily - harp tabs for beginners - blues harmonica lessons
ADAM GUSSOW is an official endorser for HOHNER HARMONICAS