badams2112
2 posts
Jan 10, 2019
5:43 AM
Does anyone have any experience with early 50s Danelectro amps? I keep hearing that they are good amps for blues harp.
jbone
2802 posts
Jan 10, 2019
3:08 PM
Danelectro and Silvetone were made by the same company. Our 12w 12" speaker tremolo Silvertone amps from the 60's, marketed by Sears, are great sounding and we got them fairly cheap a few years back. Wife, the guitarist, uses the stock one while I use one with a gain cutter tube in the chain. As far as early 50's, if you find one in great shape or even working shape you may spend some $$ these days. A 60's Silvertone 1482 in good shape can go for $500 now.

12 watts is low if you plan to play with a full band. We're a duo and we go for tone over volume.
----------
Music and travel destroy prejudice.

Reverbnation

Facebook

Youtube
badams2112
3 posts
Jan 10, 2019
5:30 PM
Thanks for the info. I just recently acquired a Danelectro Twin Twelve (1951). Wanted to get a harp players opinion on it.
jbone
2803 posts
Jan 10, 2019
7:01 PM
If that's like the Silvertone 1484 it may be a tiger by the tail situation. Lots of power but remember, these amps were built for guitar pickups. A typical harp mic element is much different frequency than a guitar pickup. More power is not always a good thing for a harp amp because of potential feedback. I've had several pretty big amps and the only one that really performed well was a replica '59 Bassman I had built some 12 years ago. At 40 watts with the right speaker combo and tube sets it was awesome. But I was not great at lugging in around and ended up opting for the duo thing and a much smaller amp. Yet I'm happy!


You may want to try a 12au7 tube in the pre amp section. I could be mistaken about the pre amp setup on one that old! I'd try it in the P3 slot first and then swap it to the other slots, P2 and P1, just to see if it would give you volume with tone and low feedback problems.

Very first order if I had that though, would be make sure it's right and tight by a good amp tech.

Have you gotten a harp mic as yet? Different element and shells will react differently. I've used a lot. Mostly these days a Shaker dynamic with a high z transformer is my go to but I have a mic very similar to an old Green Bullet I use too. I've had custom crystal powered mics I liked a lot along with several other varieties.

I'm interested to read how this works out for you!

----------
Music and travel destroy prejudice.

Reverbnation

Facebook

Youtube
badams2112
4 posts
Jan 10, 2019
8:03 PM
Getting ready to send amp console off to Skip Simmons in Northern CA. to be completely serviced. Not sure yet if I'm going to keep it or pass it on. Thanks for the info. !!
jbone
2804 posts
Jan 11, 2019
4:03 AM
Stick around, there are guys here with much more knowledge than me! Good group.
----------
Music and travel destroy prejudice.

Reverbnation

Facebook

Youtube
rbeetsme
1709 posts
Jan 11, 2019
5:19 AM
I bought a 1336 2X12 from Kim Wilson. Kim acquired it from Fingers Taylor. Big tone, volume, great vintage sound. Later bought a 1346 2X12, same great tone. These amps use 4 power tubes, plenty loud but won't distort easily at lower volumes, not a Champ style distorted tone. Much more versatile, 2 channels, 6 inputs, volume, treble and bass control on each channel, dial it in the way you want, add stick mic on one channel and a bullet on the other. Personal preference.
LSC
790 posts
Jan 13, 2019
9:54 PM
Not in the smaller amp category but I have a 1955 Commando that is just killer. I've been told some are better than others.
----------
LSC
jpmcbride
208 posts
Jan 15, 2019
5:52 AM
jbone is right, swapping preamp tubes can make a big difference. It reduces feedback and lets you play louder and with more breakup. It can turn an out-of-control monster into a great harp amp. No one can tell you which tube to use because its specific to your mic, your amp, and playing technique.Fortunately preamp tubes are inexpensive and easy to change. I keep some 12AU7's and 12AT7's around. Just swap the tubes one at a time until you get the sound you like.


----------
Jim McBride
Bottle 'O Blues microphones
www.bottleoblues.com
Tom Lauten
33 posts
Jan 15, 2019
9:46 AM
I gathered a full range of preamp tubes to use with my modded Champ...so glad I did. They really do produce different volume/gain/feedback profiles. Those tubes in combo with a chosen mic really starts you on the road of many evenings picking the sound combo you like. Do make sure the impedance of your microphone is a good match for your hi Z amp input and you will be off and running.
----------
Tom "Bad Paw" Lauten
Loch Ness, Scotland
www.nimbacreations.com Last Edited by Tom Lauten on Jan 15, 2019 9:47 AM
BnT
226 posts
Jan 21, 2019
10:53 PM
badams2112:
First, congrats on choosing Skip. He is the best. After he checks it, talk to HIM about whether it's the right choice. He has worked on just about every amp you can think of, has an encyclopedic knowledge, and is the 'go to guy' for everyone from Estrin and Wilson to Helge Tallqvist and Paul Oscher. If it's not right for your intended use he may have suggestions (and may have something available). If it's the right one, he'll restore it to its original glory.

I saw a Bell 3715 PA amp Skip was restoring for one of Sacramento's best harp players. It was beautiful and sounded great. But it also weighed 50-60 lbs. When the owner came to get it Skip showed him a Sonola accordian amp he thought the harp player might like. Audiences loved the sound of the (lighter weight) Sonola and the player ended up buying it. He loves the Bell, it sits on a sturdy shelf at home, and he avoids arm strain. Skip had the knowledge and vision to assess the options. He's also the guy to say your amp will work but that changing one tube, a speaker, or transformer is the way to get the sound I want. That's why he's the best.
----------
BnT
badams2112
5 posts
Jan 26, 2019
7:02 AM
Thanks BnT I did quite a bit of research on techs before I picked one. Your comment definitely makes me feel I picked the right guy. Not sure what is going to happen to it when it done.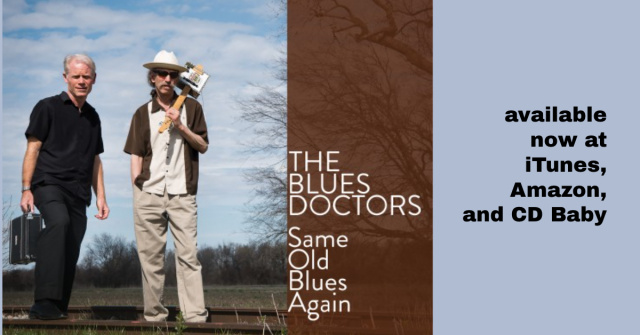 blues harmonica riffs - harmonica tabs - learn harmonica - play harmonica
play harmonica easily - harp tabs for beginners - blues harmonica lessons
ADAM GUSSOW is an official endorser for HOHNER HARMONICAS