cliffy
325 posts
Jan 08, 2019
8:03 PM
Hello MBH'ers,

If any of you are competing in the IBC, please let me know so I can be sure to try and catch your performance.

My band, Harmonica Bill & Marked Deck, will be representing the Long Island Blues Society and I'm hoping maybe I can meet some of you folks.

Or we can grab some Gus's chicken or ribs or something and chat harps.

See you in Memphis,

Bill Lifford
(cliffy)
BronzeWailer
2089 posts
Jan 10, 2019
9:49 PM
Congrats Bill! have never been anywhere near but people I know who've gone had a whale of a time. Enjoy!


BronzeWailer's YouTube
cliffy
326 posts
Jan 12, 2019
1:50 PM
Thanks so much Bronze! I'm really excited and I can't wait.
SuperBee
5750 posts
Jan 12, 2019
5:17 PM
Good luck Cliffy, I'm sure you'll have a great time.
One of my harp repair customers represented in the duo category a couple years ago and gave very positive review of the trip.
I know Robert Kimbrough Sr will be there, I think with Jesse Cotton Stone also in the band. I met both those fellows in MS last year and followed their performances to get into the finals, so I'm kinda boosting for them but I always dig your band whenever I hear you so I'm cheering for you too.
In fact I borrowed some of your 'Caledonia' for my own rendition (don't tell anyone)
cliffy
327 posts
Jan 13, 2019
6:40 AM
Thanks SuperBee! I am going to have a videographer shoot our set there and I'll post some here. And thanks for digging my band!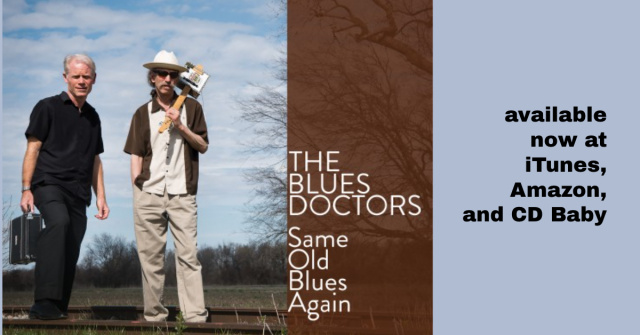 blues harmonica riffs - harmonica tabs - learn harmonica - play harmonica
play harmonica easily - harp tabs for beginners - blues harmonica lessons
ADAM GUSSOW is an official endorser for HOHNER HARMONICAS