ROBERT TEMPLE II
46 posts
Jan 06, 2019
12:31 PM
I am wondering what the optimal L.O. coverplate substitute[s] might be. I have several L.O. harps with covers that have VERY deep lettering cut into the top covers. I am experimenting with switching around the reedplates so as to make different tunings, great fun thta has taught me a lot. My only complaint about L.O. harps are those certain covers. I noticed that my L.O. Melody Maker covers are much smoother. I bought these decades ago and am wondering if L.O. made the differnt covers for a reason. I remember the Hohner Pro Harps from decades ago, they had shiny, black covers for the un-flatted/sharped keys, less-than-slippery matte/painted covers for the sharp and flat keys. Years later, I thought that was a silly way to distinguish the harps from one another. The dull, matte finish would cause significant drag when sliding. Anyway, what suggestions can anyone of you make for substitute covers for L.O. harps?
Piro39
137 posts
Jan 06, 2019
1:04 PM
Any of the Hohner MS series fits. I can't remember if I had to enlarge the cover plate holes or do any other fine adjustments.
spaz
1 post
Jan 11, 2019
1:16 PM
i dont know how interesting this topic will be but i wanted to post something lol.....i see in some harmonica selling websites that that this such and such chromatic harp has a reversible slider button......great idea but those sites selling these as well as some online instrutors say that the slider button reversing ability is for left handed players...reguarding diatonic harps i seen some right hand playing players telling lefties to flip the diatonic upside down....i feel this could confuse new players....this world is designed to be righthanded....and leftys reflexivley have to reverse the hand they prefer to use or adapt somehow.....most harmonica intructional books ive seen tell you to hold harp in your left hand because the low to high notes "flow" is smmother...im not trying to start a debate about which hand the harp is held in or if flipping it upide down is the "proper" way to hold it....to each his or her own...what i am trying to do though the subject may be lightweight or lighthearted or both is to remind everyone not to tell your mentees or students to reverse harp holding hand from their left to their right hand simply because leftys usually reverse most everything else out of habit or necessity....a left handed person has the built in advantage of ..if they listen to most instuctional items ...to play holding lefthanded....of having to play the harp in their favored or comfortable hand...there is no reason to flip the diatonic upside down or to the right hand because well those poor leftys reverse or flip everything else lol..only flip over the harp or reverse slider button for the playing comfort of the player...i am left handed so i started playing it lefthanded because the book said so and it was most comfortable.....when playing chromatic i have no desire to reverse the side the button is on....i have it in my left hand for either of the above reasons....the slider IS where i want it... in my other hand..that is my right hand.....seems to me thats what righthanded players would do......william clarke was right handed...played right handed but flipped it over upside down...p butterfield was left handed but held in his right upside down....carey bell righthanded who played in his right but rightside up....wouldnt have told these legends they were playing it wrong....to each his or her own....but ..new harp blowers...play whats comfortable and works for you...if ur a righty you dont HAVE to play lefthanded and lefties dont listen to anyone telling you to flip to the other hand or upside down even though lefties often do have to reverse things...thoughts anyone? i know some may consider the subject silly or laughable so feel free to joke...justtrying to get a forum subject going thats different
spaz
2 posts
Jan 11, 2019
1:26 PM
didnt mean to hijack the l.o. cover plate subject matter btw....new to how to use this forum....i have many lee oskars...lost interest in melody makers so i took bottom covers off of all of them and have bottom covers on both top and bottom of each harp.....they are much easier on the mouth that way but no longer say lee oskar but tombo on both sides...thats a solution from not handy at all spaz...good day to all
dougharps
1883 posts
Jan 11, 2019
10:57 PM
RE: the original and second post.

I never was bothered by LO cover letters.

However, I have used Big River covers for LOs I built with minor key reed plates I put on new combs. I had to enlarge the holes to the back to allow the covers to move more to the front.
----------

Doug S.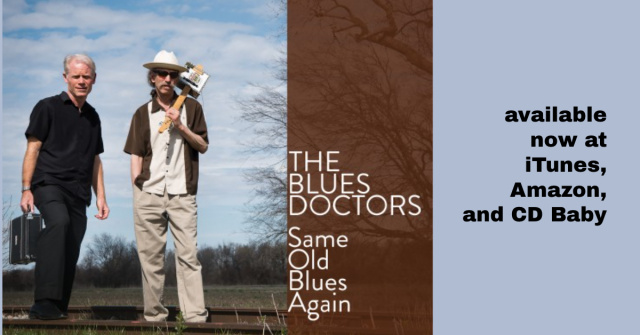 blues harmonica riffs - harmonica tabs - learn harmonica - play harmonica
play harmonica easily - harp tabs for beginners - blues harmonica lessons
ADAM GUSSOW is an official endorser for HOHNER HARMONICAS