The Iceman
3702 posts
Nov 12, 2018
10:15 AM
Movies about musicians are few and far between. Those that are actually accurate and also a great story are even rarer.

This movie knocked me out. Recreation of major events was impressive. Actors cast really play the instruments.

An amazing story about an unbelievably talented (on many levels) Freddie Mercury. At one time he was poised to become bigger than Michael Jackson - if only his life hadn't ended prematurely.

Somehow I missed out on "Queen" in the 80's/90's.

They may just have been the best band in the world.

Highly recommended...
----------
The Iceman
Gnarly
2569 posts
Nov 12, 2018
2:30 PM
"They may just have been the best band in the world."

No harmonica player, I'm just gonna go with the Beatles.

They don't have a new movie, but they do have a new release coming.

Available from Walmart, with free shipping!

But it's not cheap! Last Edited by Gnarly on Nov 12, 2018 2:31 PM
The Iceman
3703 posts
Nov 13, 2018
4:26 AM
OT = not necessarily having to do with harmonica.

Interesting tid bit comment from the internet:

"I can recall a massive British survey like 10 years ago where they were ranking the greatest bands in Britain. To memory, Queen topped The Beatles. That is a massive achievement.?"

----------
The Iceman
Gnarly
2572 posts
Nov 13, 2018
8:09 AM
Oh Larry, I'm just having some fun here.
Freddy was a little over the top tho wasn't he.
The Iceman
3704 posts
Nov 13, 2018
9:13 AM
Gnarly -

Let's just say that Freddie always lived life to the absolute fullest....amazing drive and confidence.

If you thought that they were only Another One Bites the Dust/Killer Queen, you don't know the half of it!

Check out the movie - if you can, see it in IMAX - if you don't shed a tear or two at the end, I'd check to see if you still have a heart.
----------
The Iceman
tomaxe
142 posts
Nov 13, 2018
10:18 AM
I would recommend the movie, but it's not entirely "accurate" in its history of the band. Much has been written about this.
The actors who play the roles of the band members of Queen (and their performing of the music) ARE extremely convincing and the movie is one of the best I've seen of that aspect—and if that's what you mean by accurate, Iceman, I agree. I, for one, got caught up in that these really were the guys in Queen.
They are that good.
The movie is not entirely accurate in its timeline or other historical facts, sometimes inexplicably so. It also gets bogged down in some bad rock n' roll movie clichés that grind the movie to a halt about 2/3 of the way through—the famous but lonely Rock Star standing alone in the rain. That sort of thing.
All is redeemed, however, by the exhilarating style of the movie—a bit campy, confident, and successfully straddling commercial Hollywood necessities with a somewhat daring—for a commercial movie, anyway—subject matter. An odd tightrope act, like Freddie Mercury himself.
The last 15 minutes of the movie are thrilling and even someone who is not a huge fan of Queen will definitely be won over by the finale.
Reminds me a bit of the Jerry Lee Lewis move, "Great Balls of Fire" with Dennis Quaid many years back. On a much smaller scale, that movie was factually rather bogus (and Quaid was perhaps not as good at playing Jerry lee as he could have been, as he took some chances) but it had a winning, campy style that played well with the whole 1950's Jerry Lee Lewis era.
So, IMHO, as a stand alone piece and not a "biography", Bohemian Rhapsody was pretty darn good!
The Iceman
3705 posts
Nov 13, 2018
11:16 AM
tomaxe -

Of course the movie is not entirely accurate - dates are moved around, the band had actually been touring about a year before Live Aid (not their first gig in a long time as shown in the movie - this was added for "dramatic" effect), etc.

Seeing as how 2 of the producers were members of the band, they were more interested in capturing the spirit/essence rather than being 100% accurate, so I can forgive the "misinformation".

Did you know that Sacha Baron Cohen was the first choice for Freddie, based on physical resemblance? I'm glad he had a falling out with Brian May, because Rami Malek was superb.
----------
The Iceman
Rontana
502 posts
Nov 13, 2018
12:38 PM
I first heard Queen on the radio in the mid-70s. They sounded so different from everything else out there, that I can still recall the exact moment (mid-summer, late at night in a sweltering upstairs bedroom, listening to a small, transistor radio, exhausted after a day of my summer job unloading truckloads of sheet rock). The song was "Killer Queen," and I was blown away.

I still am. Just bought the "Platinum Collection" last year, and never tire of just how amazing Mercury and these guys really were
----------
The Blind Doughboy Music Factory


"Humor is always the first victim of political correctness."
DevonTom
308 posts
Nov 13, 2018
10:26 PM
Loved the film, a great tribute to both Freddie and the band. My first concert was Queen at Wembley in 86. Best show I ever saw.
shadoe42
350 posts
Nov 14, 2018
2:15 PM
Damn that is one HELL of a first concert :)


----------
Dr. Rev. Mr. Cheeks Miller
My Electronic Music World

The Iceman
3706 posts
Nov 14, 2018
2:42 PM
First Concert? Set the bar kinda high for all that followed.

In contrast, my first concert was The Monkees. (actually, they were pretty good!).
----------
The Iceman
KeithE
239 posts
Nov 14, 2018
9:37 PM
Ignoring all of his other work, it's crazy that Rami can play Elliot Alderson in Mr Robot, and a convincing Freddie Mercury in Bohemian Rhapsody. They are such different roles. I need to go see this.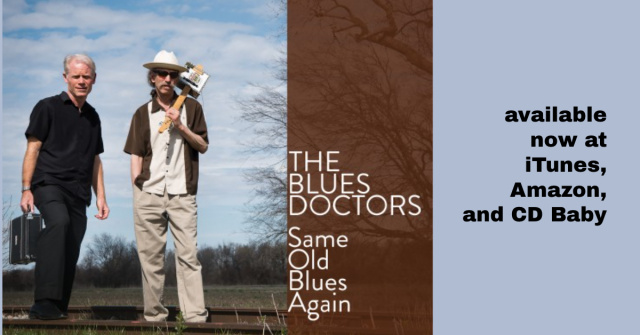 blues harmonica riffs - harmonica tabs - learn harmonica - play harmonica
play harmonica easily - harp tabs for beginners - blues harmonica lessons
ADAM GUSSOW is an official endorser for HOHNER HARMONICAS