Dirty-South Blues Harp forum: wail on! > Xvive U2 Wireless

Xvive U2 Wireless

1
garry
696 posts
Jan 15, 2018
6:14 PM
I've been a big fan of wireless for many years, but when my trusty Samson Airline 77 finally died, I opted not to replace it. The FCC had already twice reallocated the bandwidth used by analog wireless systems like mine, and were hinting at doing so again. I never understood why nobody just built one on top of wifi or bluetooth, to escape that cycle, and allow multiple channels as well. I even had some discussions with a hardware guy friend of mine about building one ourselves out of Arduino or Raspberry Pi.

I've been playing wired again in the interim, and while I didn't like it much, I did like that it allowed my gig case to be smaller and lighter than before. My wireless receiver required space, and power, and larger case to hold both it and a power strip. And then the gig case needed space on stage near the amp as well. It was a bit cumbersome.

Well, Santa Claus was kind this year, and brought me the Xvive U2 Wireless system. While made for guitars, this system is great for harp as well. It is dirt simple to use; inside the box are two small paddle-shaped thingies with 1/4" connector on a swivel. You plug the transmitter into your mic, the receiver into your amp, turn them both on, and start playing. There are actually 4 channels you can use in case of a conflict, but I've never had to do more than turn them on.

They talk to each other over bluetooth, and come with USB cable for charging. Xvive claims a 200 foot range, and YouTube tests seem to bear this out (there are many reviews from guitarists, none I could find from harp players. hint. hint.) The U2 is pretty low latency (6 ms?), and I hear no difference between it and cable.

In the picture you can see the units plugged into my amp and microphone. You can see the swivel on the transmitter. This is designed to allow its use for various flavors of guitars, but also makes it easily fold up like this for compactness. The whole shebang, wireless plus (bulletini) mic, fits into this little 4x6 case (Harp in picture is for scale).



I've been very happy with it so far. Small, light, compact, easy, sounds great. It goes online for around $150, or be good for a year and Santa will bring you one for free.

----------
Last Edited by garry on Jan 15, 2018 6:15 PM
indigo
438 posts
Jan 15, 2018
7:40 PM
I have had a JOYO JW-01 wireless set up now for around 6 months.Works on 2.4Ghz Blue tooth and the receiver and transmitter have a rechargeable lithium battery inside them.Same as you i plug one into my mike and the other into the pedal board =Amp.
Highly recommended.
Wireless is great.
root
99 posts
Jan 25, 2018
8:22 AM
Garry- Thanks for the post. I've been waiting for a review from a harp player. I have a Bulletini, too,and was wondering how compact it would be. I like how the transmitter folds up out of the way. Looks like I'll be getting myself an early birthday present. Thanks again.-Greg
Dox
101 posts
Jan 25, 2018
12:15 PM
No noise? Have you tried two pair one between mic and first pedal and one between last pedal and amp? Last Edited by Dox on Jan 25, 2018 1:12 PM
garry
708 posts
Feb 15, 2018
8:13 PM
@dox: No, I haven't tried that. I don't use pedals, I use the effects on my Vox VT 30 modeling amp. I haven't noticed any noise, or any difference in sound quality when compared to cable.

@root: This unit with Bulletini is very light and compact, especially if you have the volume control Bulletini. I got the Switchcraft to 1/4 adapter and this plugs right in, as seen above.

The transmitter design is well thought out, slightly concave on one side, with that swivel so it works with guitars that plug in from the side or on the edge. Clever.
----------

Harp2swing
273 posts
Feb 15, 2018
9:15 PM
If you were using pedals I would imagine that you just need the transmitter part plugged into your mic and the receiver plugged into the first pedal then patch lead to the amp.
Post a Message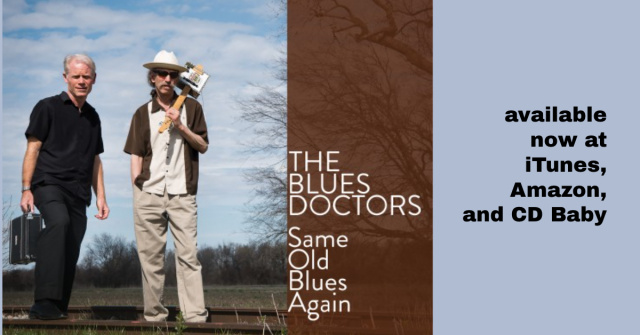 blues harmonica riffs - harmonica tabs - learn harmonica - play harmonica
play harmonica easily - harp tabs for beginners - blues harmonica lessons
ADAM GUSSOW is an official endorser for HOHNER HARMONICAS