kudzurunner
368 posts
Apr 19, 2009
10:10 AM
Now here's something new. UK player Giles Robson steps up and plays Sugar Blue's stuff--same style and speed--right at Sugar Blue himself. (GR is sitting in with the Sugar Blue band at a UK gig.)

Check out GR's first solo at 1:21. It's uncanny. I know nothing else about him, but I'm surprised at how close he comes to the Sugar-sound:



Who is Giles Robson? UK players, please weigh in. It's this sort of information-gathering from around the globe that makes the internet such a cool place. Last Edited by on Apr 19, 2009 10:11 AM
harmonicanick
245 posts
Apr 19, 2009
11:07 AM
I have not heard of him till now Adam. He is based in the island of Jersey which is an island some way off the South West coast of Britain near France.
www.myspace.com/thedirtyaces
Patrick Barker
239 posts
Apr 19, 2009
3:55 PM
This guy is amazing but in my opinion sugar blue still sounds more clean and has better phrasing.
----------
"Without music, life would be a mistake" -Nietzsche
Trenton
2 posts
Nov 20, 2010
5:09 AM
Caught this guy with Mud Morganfield a month back in London. Not bad but a real over player and somewhat up his own backside. Good gig though
Gig74
23 posts
Nov 20, 2010
5:17 AM
I saw him play with Mud Morganfield in Dundee this year, thought he was very good. You can get his stuff on itunes just search for the Dirty Aces.
hvyj
840 posts
Nov 20, 2010
10:38 AM
Well, I don't want to sound unduly judgmental, and I don't feel all that comfortable disagreeing with Adam, but I'm not particularly impressed.

Yes, this guy is a good harp player and he can sort of get up to SB's speed. But, unlike SB, he's sloppy, is playing patterns and for that reason does not have particularly good phrasing or control on the high end. Getting up to to SB's speed is one thing. Playing at that speed with precision, control and PHRASING is what sets SB apart.

Nice to hear a player playing in this style, though.
5F6H
390 posts
Nov 20, 2010
11:08 AM
I first met Giles over 10yrs ago, when he was studying in mainland SE UK and sharing harp duties with Roberto Piazzarelli (one of the finest West Coast style chromatic players I have heard...after Rod P, of course) in Frank Nazareth's Sensational Midnight Willie band. Frank Jr (Frank's son, confusing I know but bear with me) was later snapped up to play drums in Paul Lamb's Kingsnakes, as was guitarist Raoul de Pedro de Marinero. The Midnight Willie band was a HOT outfit, let me tell you.

Giles is an excellent harp player, I don't think that the clip above really does him justice, apart from anything, after Sugar's intro, the media compresses when the band kicks in and the harp mushes out.

I'm not surprised that Giles' band the Dirty Aces got some of the work backing Mud Morganfield (he has also been backed by Big Joe Louis's Blues Kings, feat. West Weston, in the UK) as Muddy's style of Chicago blues seemed where Giles was most at home...OK, perhaps that was his basis, but he always puts his twist & embellishments on it. I suspect he plays the way he does in the above clip in deference to Sugar, as a tribute as much as anything. In my experience, though he may respect Sugar Blue, being a Sugar Blue clone is not his stock in trade.

Giles is also a good singer & charismatic front man, I always used to look forward to his rendition of Muddy's, "My baby ran away with the garbage man". I always found Giles to be very friendly & personable, complimentary if he felt it was deserved, often singing the praises of his peers (& the aforementioned Roberto) at jams - perhaps Trenton caught him on an "off" night?

I'm surprised he isn't better known, plenty of lesser talented players are.
Littoral
190 posts
Nov 20, 2010
11:12 AM
Don't start me to talking...
Reserving opinion for now based on 5F6H's take. Last Edited by on Nov 20, 2010 11:15 AM
swampboy
29 posts
Nov 20, 2010
11:29 AM
That's the 3 great British players called Giles!.....Robson, King and Hedley.

I'm considering changing my name!
gilesrobson
2 posts
Jun 22, 2011
11:59 AM
Hi guys,

This is Giles here. We're giving away a free MP3 download of our track "The Mighty Incinerator" at the new Dirty Aces website: www.gilesrobson-thedirtyaces.com

This is in advance of our album launch on Monday 27th June of our new album "Crooked Heart of Mine".

Pop on by the site, download a copy and enjoy:)

All the best,

Giles
Woody
38 posts
Jun 30, 2011
6:45 PM
I had chat with Giles Robson on Myspace
earlier this year.
Only this morning I was
thrashing out a YouTube recording of
Mighty Incinerator to my 13month old son and
my upstairs neighbours.

I have met and had a lesson
from Giles King. Giles Robson is next on my
list for harmonical insight.

----------
Electric Harp....I just love it.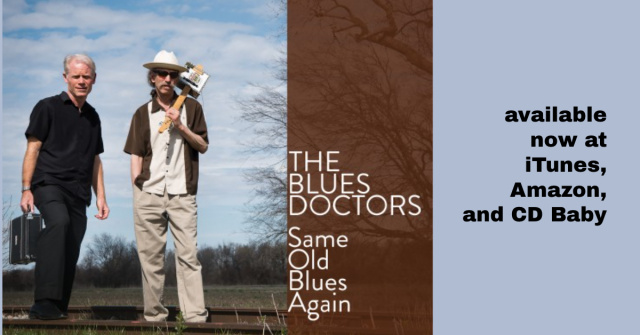 blues harmonica riffs - harmonica tabs - learn harmonica - play harmonica
play harmonica easily - harp tabs for beginners - blues harmonica lessons
ADAM GUSSOW is an official endorser for HOHNER HARMONICAS