dchurch
70 posts
Dec 03, 2016
7:40 AM
"A harmonica is easy to carry. Take it out of your hip pocket, knock it against your palm to shake out the dirt and pocket fuzz and bits of tobacco. Now it's ready. You can do anything with a harmonica: thin reedy single tone, or chords, or melody with rhythm chords. You can mold the music with curved hands, making it wail and cry like bagpipes, making it full and round like an organ, making it as sharp and bitter as the reed pipes of the hills. And you can play and put it back in your pocket. It is always with you, always in your pocket. And as you play, you learn new tricks, new ways to mold the tone with your hands, to pinch the tone with your lips, and no one teaches you. You feel around, sometimes alone in the shade at noon, sometimes in the tent door after supper when the women are washing up. Your foot taps gently on the ground. Your eyebrows rise and fall in rhythm. And if you lose it or break it, why, it's no great loss. You can buy another for a quarter."

John Steinbeck
The Grapes of Wrath (1939)

----------
It's about time I got around to this.
SuperBee
4319 posts
Dec 03, 2016
12:24 PM
First I read that I was 15 years old. It's definitely one of the factors that led to me playing. I think when I read that passage was the first time I really got a feeling about wanting to be playing a harmonica.
MindTheGap
1912 posts
Dec 04, 2016
1:12 AM
Yes indeed. How much do you think we've lost touch with this, what with expensive custom harps, replacement combs, instruction books, skype lessons, striving for some idea of 'perfect tone' heard on a record? Or how much is all that a natural extension of the simple motive expressed here?

(6 Marks. Show your working)
Havoc
19 posts
Dec 04, 2016
7:39 AM
These are the main reasons I picked up the harmonica. But I do admit, without the internet and with no one that I know to show me the instrument, I would have put it in a drawer and forgotten about it out of despair. The wealth of instruction available is amazing and helped me, through those initial struggles, to become obsessed. My wife thinks I'm crazy! Cheers to the harmonica! love always having one on hand and hope to be proficient enough on it soon to be able to impromptu jam at Disney Land with my grandmother, loved that post!
----------
If you don't cut it while it's hot......
Ian
389 posts
Dec 07, 2016
4:30 AM
Would be nice if you could buy another for a quarter these days right?

Another great read with harmonica well embedded is 'the ballad of trenchmouth taggart', pick it up if you can.
dchurch
71 posts
Dec 07, 2016
7:53 AM
Love the comments, The single paragraph certainly captures a lot of truth and feeling.
Ya, inspiring.

Realy, I expect everyone also learns on their own, away from tabs or notation and trying to copy what someone else is playing.

Ian,
Thanks for the Trenchmouth heads-up. I just read a few reviews and I immediatly ordered the 8 disc audio version. I'll be listening to it in my shop while I tinker on old harps and bamboo fishing poles.

----------
It's about time I got around to this.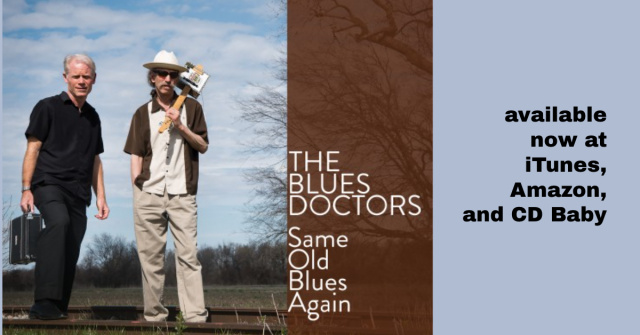 blues harmonica riffs - harmonica tabs - learn harmonica - play harmonica
play harmonica easily - harp tabs for beginners - blues harmonica lessons
ADAM GUSSOW is an official endorser for HOHNER HARMONICAS