Beyond the Crossroads:
The Devil and the Blues Tradition
by Adam Gussow
University of North Carolina Press
$29.95 paper / $9.99 Kindle
Publication date: October 2, 2017
Apart from blues singers themselves, the devil is arguably the most charismatic and important figure in the blues tradition. He's not just the music's namesake ("the devil's music!"), but a shadowy presence who haunts an imagined Mississippi crossroads where, according to the legend-invokers, Delta bluesman Robert Johnson traded away his soul in exchange for extraordinary prowess on the guitar. Yet, as scholar and musician Adam Gussow argues, there's much more to the story of the devil and the blues than these clichéd understandings.
In this groundbreaking study, Gussow takes the full measure of the devil's presence. Working from original transcriptions of more than 125 recordings released during the past 90 years, Gussow explores the varied uses to which black southern blues people have put this trouble-sowing, love-wrecking, but also empowering figure. The book culminates with a bold reinterpretation of Johnson's life and art and a provocative investigation of the way in which the citizens of Clarksdale, Mississippi managed to rebrand a commercial hub as "the crossroads" in 1999, claiming Johnson and the devil as their own.
NOTE: I'll be making a lot of personal appearances to promote Beyond the Crossroads in the fall of 2017 and spring of 2018. You can find a complete list of those HERE.
Adam Gussow is an associate professor of English and Southern Studies at the University of Mississippi and a professional blues harmonica player. He is the author of four other books on the blues, including Mister Satan's Apprentice (1998), a memoir of his time as a Harlem street musician, which won the Keeping the Blues Alive award in Literature from the Blues Foundation in Memphis, and Seems Like Murder Here: Southern Violence and the Blues Tradition (2002), which won the Holman award from the Society for the Study of Southern Literature. He lives in Oxford, Mississippi.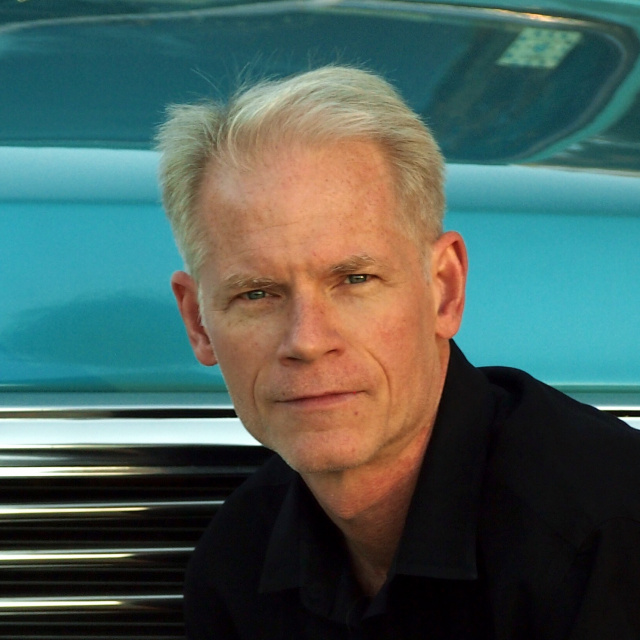 Praise for Beyond the Crossroads:
"At once affable and frightening, the devil is forever partnered with the blues. Beyond the Crossroads is a beautifully written exploration of what Adam Gussow calls 'the blues' most malleable, dynamic, and important personage.' This is a work of exquisite detail."
– William Ferris, author of Give My Poor Heart Ease: Voices of the Mississippi Blues
"Beyond the Crossroads is brilliant, a game-changer in blues history. A breathtaking and highly engaging book on a most American of sounds." –Patricia R. Schroeder, author of Robert Johnson, Mythmaking, and Contemporary American Culture
"Adam Gussow is an excellent interpreter of the blues. He has earned the right to speak. We should listen to him and be informed about one of the most important musical expressions in American history. I strongly recommend Beyond the Crossroads: The Devil and the Blues Tradition." –James H. Cone, Bill and Judith Moyers Distinguished Professor of Systematic Theology, Union Theological Seminary and author of The Spirituals and the Blues
Spotify Playlist: Beyond the Crossroads: Devil Blues and More
YouTube Playlist: Beyond the Crossroads: The Devil and the Blues Tradition