Shunto
5 posts
Jan 21, 2018
2:15 PM
I have one question… Can someone recommend a Harmonica case that I might carry a single Harmonica in? Perhaps something I might be able to clip or wear on my belt? I'm sure that i
Might be able to find something online like a knife case or something. I was worried about fibers,pocket lint and foreign objects getting inside.

----------
Cheers
MindTheGap
2460 posts
Jan 21, 2018
2:27 PM
I know the MB Deluxe and Crossover come with a rather nice neoprene case with a belt loop. I think you can buy them separately.

But why just one? The Seydel 6 and 12 gig bags are really good! You can have a full-ish set of harps on your belt for all eventualities not just blues in E :)

(I know a full set of harps means 247 types, plus a couple of chromatics, for some folks...) Last Edited by MindTheGap on Jan 21, 2018 2:28 PM
Flbl
82 posts
Jan 21, 2018
3:06 PM
Try Silverwing Leather, or Hawk Leather, I think they both make a case for a single harp.
SuperBee
5210 posts
Jan 22, 2018
12:38 PM
The Hohner cases are good, my only beef with them is that they sit horizontal and use a zip. I find a bit awkward to put away quickly in a one-hand operation.
My leatherman pouch works quite well. The harp hangs vertically and it's a clip flap which I find a bit easier to deal with one handed without fumbling the harp.
Michelle LeFree (mbh member) at SilverWing makes a hardshell leather belt pouch specifically for harps. I don't have one but it looks the goods to me.
I have a SilverWing soft pouch (double) I slip in a pocket. It's very good; 80% of what I play uses A or D harp so I carry both. I like the Seydel soft covers but the SilverWing has a flap with clip and keeps the harps free of pocket debris. I get a lot of use from this.
I also have 2 of the SilverWing 'compact 7' cases. I wear one of these at jams and performances and the other holds my backup set.
'Wearing' the harps I need has made life on stage much better.
MindTheGap
2461 posts
Jan 22, 2018
11:33 PM
I see what you mean about the Hohner case. I've never put one on a belt but now you point it out I see the problem.

I agree about 'wearing' a set of harps on stage (although not the OP). I found that reduced fumbling time, bobbing up and down or having to have case on a stand like some kind of conjurer. Although a friend has just got himself a big aluminium flight-case thing with all the harps laid out. There's something to be said for the look of that on stage. Until it gets knocked over in the melee, scattering harps everywhere. Not happened yet.

I sense there's a general downer on harp bandoliers but in terms of stage presence I think that looks good, and I bet that's super-practical. If amateur guitarists can have OTT guitar-straps with their names on etc. then I think we be allowed a bit of licence with a bandolier. Last Edited by MindTheGap on Jan 22, 2018 11:35 PM
SuperBee
5211 posts
Jan 23, 2018
12:08 AM
When I saw musselwhite on stage, he had his aluminium-clad case open on a table (like a card table) next to him.
The bandolier is a bit of a statement. I think it's fine but you're right, there is a collective frown on these and belts. I guess they're seen as pretentious, and perhaps they are if you rock up to your local jam decked out in the bandolier in anticipation of playing 3 songs (but I need the full set) and wear it all night in the bar afterwards. But if it's serving a design purpose I don't see the problem. Better than bobbing up and down, turning your back on the audience etc.
I only use 6 harps most times I play out. I arrange them in circle of 5ths order, starting at F and it's a little reminder every time I reach for a harp.
That compact 7 case can be worn discreetly under a jacket and it's not obtrusive. Maybe as obtrusive as a .38 in a shoulder holster.
Shunto
6 posts
Jan 23, 2018
11:47 PM
Hi Gang,
Thank you for the many useful replies.
What a great source of information..I dont have a need for carrying more than two harps at one time. I dont gig much.. in fact i never have.If i did I do have everybody's Favorite honer case and i also have another case that i purchased online.

I was just looking for something i could fix to my belt so that i could carry a harp or 2.That Bandolier is a great idea- for a lot of harps at one time.. but not for this guy i could get into a harmonica shootout with the Federales hahaha.

After i posted this i found the company Silverwing leather.. I sent a email and received a lovely response. I'll be making a decision within the next day or so.
Thank you all for the friendly replies.
----------
Cheers
MindTheGap
2463 posts
Jan 24, 2018
4:17 AM
Sorry if we meandered off and round the houses. That's what happens here :)
Shunto
7 posts
Jan 25, 2018
12:11 AM
hahahaha,
Don't give it another thought!!! I like it in here!


Cheers
indigo
448 posts
Jan 25, 2018
2:27 AM
A few years ago when i was playing out regularly a well meaning person(my wife) bought me,at great expense a handcrafted leather bandolier that held 12 diatonics.Twas beautiful.
Like 'Bee i usually only used 6 harps at most so i just felt like a wanker standing on a stage wearing a half filled belt.
Plus you come out on a stage wearing one expectations are high........you may not be able to deliver.
SuperBee
5214 posts
Jan 25, 2018
3:31 AM
Ha ha, yes, 12 is a bit much. You paint a good picture there Indigo.
A neighbour gave me a cartridge belt with the idea I'd turn it into a harp belt.
It was in quite poor condition. I tried restoring the leather but it was really too far gone. Would have been more work than starting from scratch.
A 6 or 7 harp belt would be Ok I think, maybe with the harps in the back.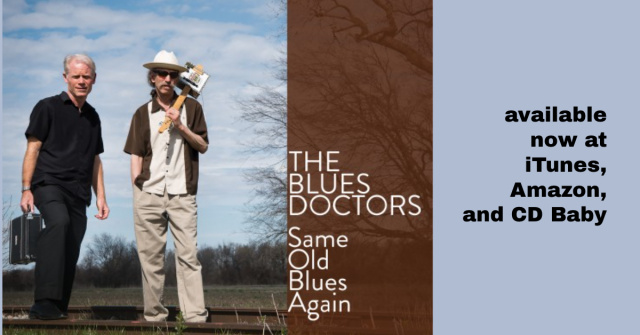 blues harmonica riffs - harmonica tabs - learn harmonica - play harmonica
play harmonica easily - harp tabs for beginners - blues harmonica lessons
ADAM GUSSOW is an official endorser for HOHNER HARMONICAS