Frankie
16 posts
Jan 21, 2018
9:18 AM
I purchased iStrobsoft tuner for about 10 dollars only to know that to have harmonica in there I have to pay another 10 dollars.

Has any body tried this app? I will soon be tuning my harmonicas so I need the right equipment.

What you guys use?

Thanks for your advice Last Edited by Frankie on Jan 21, 2018 9:18 AM
mrjoeyman
23 posts
Jan 25, 2018
7:12 PM
There is a free one I use for "watching" my bends called Harmonica Tuner.
indigo
450 posts
Jan 25, 2018
8:46 PM
That App is not free.. you get a free trial that's all.
mrjoeyman
25 posts
Jan 25, 2018
9:10 PM
I checked on that and this one is free. It says free. There is no info that says any different. I hope it stays free. "Harmonica tuner" by Perpixel. Can you check again and send me a link that shows its not free? I would be very interested. Thanks.
Frankie
26 posts
Jan 26, 2018
4:49 AM
that is only for the key of c
SuperBee
5218 posts
Jan 26, 2018
12:45 PM
The istrobosoft is a solid app. The harp sweetener package is interesting but you still have to know how to use it.

I don't know if Peterson have updated their 'help' info on how to use the harmonica sweeteners. I had to write to them and get specific information on how to use it for harps other than key of C.

If you're tuning to ET, you don't need it. You don't 'need' the sweeteners anyway, if you can follow the charts for various temperaments.

I do 95% of my tuning work with a chromatic guitar tuner (Korg C 20 I think it is).

I'm not big on software apps. The Peterson is ok because they have a lot of skin in the game but I'm dubious of free apps.

Most of the work in tuning harps is applying knowledge and skill. If you don't have that it doesn't matter what tuning reference you use.

If you visit dave Barrett's Blues Harmonica dot com site and check out the forum, you can view this without needing to be a paidup member.
Check out the part of the forum run by Kinya Pollard and find a conversation there about the Peterson iStrobosoft.
It's illustrative. You may find it confusing, it may induce cognitive dissonance, or on the other hand you may see very clearly what has taken place.
Spderyak
189 posts
Jan 26, 2018
2:53 PM
OK curiosity has me wondering if you are tuning up your harps for an upcoming concert/gig ?
ME.HarpDoc
285 posts
Jan 26, 2018
4:06 PM
I use an app called PanoTuner which indicates how many cents I'm off from the key. If you're tuning to just or compromise, you'll need to know where you want to be flat and the app will tell you when you get there.
mrjoeyman
26 posts
Jan 29, 2018
4:45 AM
I just checked my Harmonica App and it includes all keys for free in case anyone still wants to try it. Don't mean to beat a dead horse here, but it might save someone some needless expense.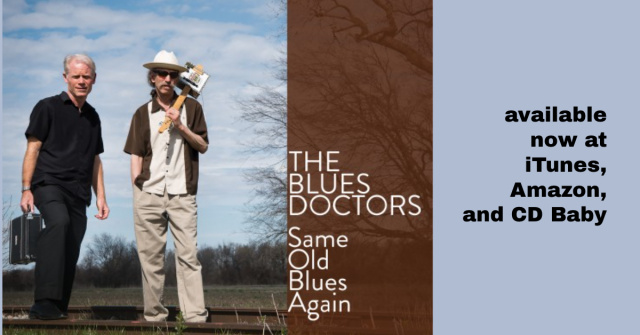 blues harmonica riffs - harmonica tabs - learn harmonica - play harmonica
play harmonica easily - harp tabs for beginners - blues harmonica lessons
ADAM GUSSOW is an official endorser for HOHNER HARMONICAS