Frankie
12 posts
Jan 20, 2018
11:07 AM
I know Amazon and musicianfriend where else to buy online
should accept paypal and international shipping.


Thanks
SuperBee
5206 posts
Jan 20, 2018
12:54 PM
I've dealt with rockin' Ron in the past. Extremely good, high turnover dealer, great service, good prices. But now the exchange rate plus postage from US has taken the fun out of that.
It's put my local online supplier, Mandoharp, back firmly in the picture.
I've heard complaints from time to time about some dealers, including amazon. Some bargains turn out to need a little help
Glass Harp Full
182 posts
Jan 20, 2018
1:27 PM
I usually go through Mandoharp too. Good selection of harps, free shipping for most things within Australia and good service. The site is here http://www.mandoharp.com/index.html and they have an eBay store for international buyers http://stores.ebay.com.au/MandoHarp-Australia
indigo
443 posts
Jan 20, 2018
8:19 PM
I've compared Mando harp to Seydel in Germany and i can get stuff from Germany cheaper than Os!( I'm in NZ).
But yeah the postage rates from the States to us colonials are a killer.
I see things i'd like to buy on Ebay and the postage is more than the value of the goods.
SuperBee
5208 posts
Jan 20, 2018
10:11 PM
I was wondering about buying direct from the manufacturer too.
I always wanted to try those factory 'artist' setups Hohner do for $20 (I think).
But I haven't compared prices for a while.
I shop with both Seydel and Hohner fairly often for parts. I think I like Hohner prices better, and their service has been very good for me.
Seydel have generally been good too, but I've found some variation there.
I once had a call from the CEO of one of those businesses and I was all set to be very impressed.
Sadly it turned out that we had very different understanding of the meaning of 'service'.
Luckily they also employ a service manager who has a much better idea. I guess the call I received was after normal business hours.
Flbl
81 posts
Jan 21, 2018
5:50 AM
In the US you can't go wrong with Rockin-Rons, or New Harmonica, there's also Harmonica Land, Harp Depot, Blue Moon Harmonica's, and Turbo Harp are specialty shops, and you might want to check out Brendan Powers Harmonica where he sells his constantly changing range of harps
jason campbell
105 posts
Jan 23, 2018
6:57 AM
I get everything at Rockin' Ron's, and only go elsewhere if it's something he doesn't carry. Ron is just a great guy, you don't get that kind of service many places anymore.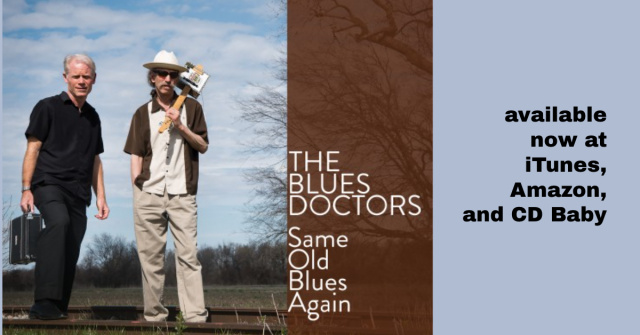 blues harmonica riffs - harmonica tabs - learn harmonica - play harmonica
play harmonica easily - harp tabs for beginners - blues harmonica lessons
ADAM GUSSOW is an official endorser for HOHNER HARMONICAS