Bike&Harp
124 posts
Oct 01, 2017
1:31 PM
Do any of you have trouble getting this note to sound quickly and cleanly? I got key of F SP20 off of ebay and the guy said it was new but without the original cardboard box it came in. So the harp came and i set it up arced gapped and embossed it. Plays superbly but for that high 10B note. Maybe it's because it's so high that the embouchure is pretty tricky. When i assume a good embouchure it does sound loud and clear but i just wondered if any of you guys have had a problem with that in a high pitched F harp?
SuperBee
5012 posts
Oct 01, 2017
6:02 PM
I checked my 3 F harps which are currently in use; 1 sp20, 2 Marine bands, (1 stock, the other on a custom comb).
All delivered a pretty decent 10 blow. I did find I couldn't manage an appreciable blow bend on any of them, although the 8 &9 blow bends were easy.

It's not the strongest sounding note, but it sounded pure enough, not like there was any real problem.

I do think it's no coincidence that the standard range of harps for many years stopped at F#, and many people opine that loF# should be the 'standard' as the current standard is too high. F# is not a commonly-used harp so not much of a controversy as they go
But what I'm getting at is that the 10 blow on a standard F harp is getting fairly close to the end of the practical range, so it's not surprising to me that it might be a bit troublesome.
A lot of things require a degree of knack-acquisition it seems. I can overblow a few notes now and still get a bit of a surprise with that at times, but overdraws still elude me (not that I'm really seriously trying).

Sometimes when I'm tuning harps and they are being hard to get on with, I think to myself 'is anyone ever going to care about this 6-10 draw Octave on a D harp', or 'does he ever play a 10 blow bend on this D harp? Who does that anyway?'.
But some people do. I had one customer ask me specifically about draw Octave splits. I probably never hit the blow 10 on an F harp, let alone bend it, but some people might.

When I started setting up harps it seemed that lots had very difficult high ends that I found took lots of work to play well, but as I've gone along I now find many harps which play quite acceptably in the high end and don't need much adjustment.
I suspect the harps haven't changed very much.

Anyway, I'd inspect it, plink it, maybe run a shim down it and be are there's no burrs or anything else impeding it. If the gap looks ok and everything else is clear, the reed should work. Don't forget the draw reed, if it gapped a little too wide it could be contributing to difficulty,

Unless I could find a problem I'd proceed on the premise I need to work on it a bit. Couple minutes a day or preferably 2 or 3 times a day should get you there. If you can get occasional success that will soon turn to consistent success with consistent practice.
Sundancer
165 posts
Oct 02, 2017
6:50 PM
I own a terrific F Golden Melody. Sounds great, but I don't play it much because very few songs call for it. I'd never attempted the 10 blow on it until I read this post. Doubt I ever will again.
Bike&Harp
126 posts
Oct 03, 2017
8:33 AM
Sundancer: I feel your pain buddy! It's a hard note to sound well. Really high pitched.
Sundancer
166 posts
Oct 03, 2017
9:32 AM
The worst sound was my wife, from the next room, shouting "that's awful!"
MindTheGap
2375 posts
Oct 04, 2017
12:32 AM
Ha ha!

I used to discount the top end of the F-harp as being far to high to be musical. But I heard Huey Lewis doing a lovely downward run starting on 9B (ok, not 10). I don't think this video is available anymore so I can't show you.

That said, not something you'd want to do all the time. It started of sounding like a whistle or something like that on the high notes.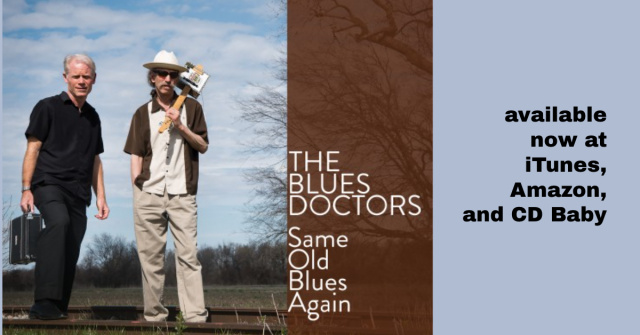 blues harmonica riffs - harmonica tabs - learn harmonica - play harmonica
play harmonica easily - harp tabs for beginners - blues harmonica lessons
ADAM GUSSOW is an official endorser for HOHNER HARMONICAS