smagee
2 posts
Sep 20, 2017
1:57 PM
Hello again all. So I have been looking around at the various instructors online and would like some feedback.

My interest is primarily modern blues, followed by blues/rock, folk, Country, and Irish fiddle music. Not really into traditional Chicago or other old school blues.

I found Adam Gussow first and I like his presentation and approach very much. Grounded in tradition but leaning forward so to speak.

Howard Levy's Artists Works course looks pretty cool with the actual feedback and he seems to go into more modern blues and other styles I am interested in.

David Barrett's school looks really comprehensive but grounded primarily in traditional blues which is not really what I am going for.

JP Allen I gotta be honest I don't know what to make of this one. Also the DVD set seems a little expensive and I would have to go get a DVD player as I don't have one anymore.

Tony Eyers Harmonica Academy site I really like. Seems like a very structured approach and he seems to spend time on styles other than traditional Chicago blues.

If I went with Adams courses in conjunction with Tony Eyers site would that be as comprehensive as Howard Levy's Artists Works program? Or JPs DVD course?

I am really digging what Jason Ricci is doing.

I have tried searching and reading online but my specific situation I cannot find yet. I am all in on this and really want to start right.

Thank you in advance for any help.

Shawn Last Edited by smagee on Sep 20, 2017 2:06 PM
pythonbeg
22 posts
Sep 21, 2017
7:05 AM
I can't comment on any of the others but I'm subscribed to David Barrett's lessons and it is a bit dry and too heavily focused on tongue blocking in the early stages. I've been playing for about 6 months with a lip pursing technique and I specifically wanted to learn tongue blocking and associated techniques so I subscribed to the site. I will say that some of the interviews with artists on bluesharmonica.com are worth their weight in gold, I'm not sure if similar things exist on any of the other websites. Good luck!
smagee
4 posts
Sep 21, 2017
7:53 AM
Thank you for the feedback. I realized yesterday there was code for a free month of his school on the back of the pamphlet that came with my Hohner. There is a ton there and he seems like an excellent teacher.

If I was wanting to tongue block and play traditional pre war blues it looks perfect but that is no what I am going for.

Also when I went to start the very first beginner lesson he is using an A harp. Litterally almost everything I read from everybody recommended C for a first harp.

Shawn Last Edited by smagee on Sep 27, 2017 2:05 PM
pythonbeg
23 posts
Sep 21, 2017
8:51 AM
You actually got me very curious about Howard Levy's lessons. They look excellent and comprehensive. The platform also looks a lot more modern than what I'm used to with bluesharmonica.com

The $99 outlay is a bit too steep for me though. Maybe in a couple of months when I've worked my way up the chain.
ME.HarpDoc
265 posts
Sep 21, 2017
1:22 PM
Tony Eyers sounds interesting. I've worked with Ronnie Shellist several times, but he's mainly blues. I also think Michael Rubin might be good if you're into music theory. I've also been impressed with the information available with Jason Ricci. He's a good instructor and may be what you need.
smagee
5 posts
Sep 22, 2017
12:56 AM
Thanks for the continued feedback much appreciated. I am leaning towards the Howard Levy course as far as websites go. The feedback and ability to see the feedback others are getting seems worth the cost.

Out of all the cats I have been watching online I am personally the most impressed with Jason Ricci. His style and approach are really similar to what I have in my head.

For instance as I guitar player I love and play the blues but much more in line with a Joe Bonamassa or Gary Clark Jr. than a Clapton or Stevie Ray. Ricci's approach to modern blues harmonica seems very similar to their approach to modern blues guitar.
smagee
16 posts
Sep 27, 2017
2:03 PM
After going back through everything I am going to do Dave Barretts school to get the tongue blocking, traditional blues lessons and Adam lesson package and Jason Ricci's YouTube lessons for the lip pursing legato stuff.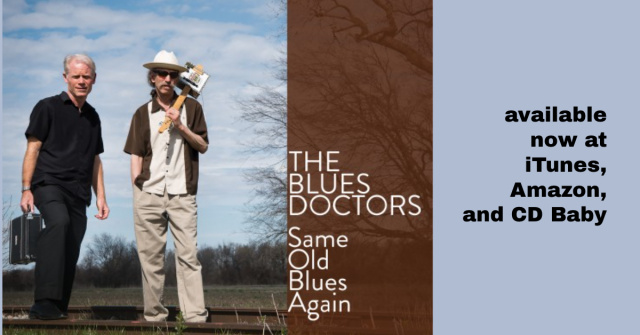 blues harmonica riffs - harmonica tabs - learn harmonica - play harmonica
play harmonica easily - harp tabs for beginners - blues harmonica lessons
ADAM GUSSOW is an official endorser for HOHNER HARMONICAS