Ian
411 posts
Jan 07, 2017
6:40 AM
Hi guys,
Anyone got any leads as to where I could find a good resource of piedmont style teaching online? A secret depository of Phil Wiggins tradebit lessons would be ideal.... ;)
Cheers
Fil
253 posts
Jan 07, 2017
10:28 AM
I can't help you re on-line teaching, but a few years ago I bought a book and CD: "A Sourcebook of Sonny Terry Licks for Blues Harmonica", by Tom Ball. Might be worth checking out.
----------
Phil Pennington
jason campbell
96 posts
Jan 09, 2017
7:35 AM
If you want to learn from the master, you can head down to Clarksdale:
http://www.pinetopperkinsfoundation.org/workshop
Ian
412 posts
Jan 09, 2017
4:07 PM
@fil. Thanks man, might grab that.

@jason. Damn, I would do nearly anything to go there. I went to Clarksdale October just gone, but living in the UK... Its a bit if a journey. If you can think of a way to persuade my wife that's its a good idea to go again (bearing in mind she doesn't like blues music) then maybe there's a chance!
MindTheGap
2028 posts
Jan 10, 2017
2:48 AM
Ian have you seen Ben Hewlett's stuff? He's studied Sonny Terry in depth and has books on the style. And he's in the UK, also does skype lessons (last time I looked anyway).

http://harmonicaworld.net/shop/the-sonny-terry-collection/
Ian
413 posts
Jan 10, 2017
4:27 PM
@mtg. No I haven't. The free sample looks good, have you used his stuff before? Seems like a good deal.

I'm so in to Phil and Sonny recently . Going through a real, straight up, enjoyable phase of learning and playing at the moment. Picking a lot of licks up by ear, just listing to tracks. Loving it.
MindTheGap
2030 posts
Jan 11, 2017
1:41 AM
Yes I have, his other ones though (as I'm not into the acoustic thing), they're good. He's focussed on Sonny Terry but has some other more general books too, at various levels. BTW Ben is in what I'd call the West Country i.e. near Bristol. For you that's the East Country isn't it? :)

...still, close than Clarksdale. Last Edited by MindTheGap on Jan 11, 2017 1:42 AM
Ian
414 posts
Jan 11, 2017
2:33 AM
Cool. In the material you have is there anything in it that's a bit of a challenge? It's hard to say just by looking at the sample if any of it is going to be at an advanced intermediate level.
Ha, and yes, Bristol is practically London!
MindTheGap
2031 posts
Jan 11, 2017
3:08 AM
I don't know for certain. But my guess (based on the other materials) is that it might be below your level. Some of Ben's books are definitely for beginners, not all though.
Ian
415 posts
Jan 12, 2017
3:36 AM
I've emailed Ben to see if he can give me an example of the more advanced stuff.
It's tricky to find acoustic country blues lessons online!
Killa_Hertz
2086 posts
Jan 12, 2017
8:47 AM
Ian ... I have tried some of Ben Hewlett's Material. ( Sonny Boy 2 Book, 101 Blues Licks, 101 More Blues Licks) wasn't thrilled with any of them.

I Also Have that Sonny Terry Book + CD by Tom Ball. I think that set is Fantastic. I really liked it alot. I would recommend trying that.

Also Lee Sankey really likes that type of music and teaches a bit of it. So does Paul Lamb. Maybe head in their direction?

My 2 Cents.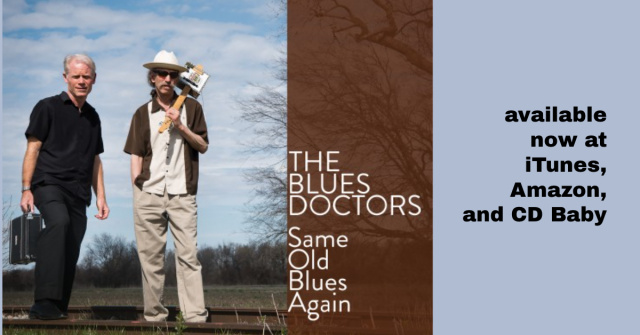 blues harmonica riffs - harmonica tabs - learn harmonica - play harmonica
play harmonica easily - harp tabs for beginners - blues harmonica lessons
ADAM GUSSOW is an official endorser for HOHNER HARMONICAS