Dirty-South Blues Harp forum: wail on! > A new tune for y'all....

A new tune for y'all....

1
isaacullah
1211 posts
Oct 30, 2010
7:44 PM
Today, I got a chance to do nothin but play harp all day. These days are VERY infrequent for me lately. I felt today was a very good day for me, harp-wise. Among some other songs I'm working on (one of which will hopefully be revealed in BYBO2!), I got a good take of a song I'm calling "5th thang". I thought I'd share it here for your entertainment!




If you are curious how I do it, just follow these 8 simple steps:

Step 1: Loop the beatbox loop the beatbox loop the beatbox loop the beatbox...
Step 2: Grab a low D harp in fifth position.
Step 3: Loop the harp to make some ambient fifth position partial chords.
Step 4: Pick up an A harp.
Step 5: Play in fourth position in a modern, laid back style.
Step 6: After a while loop another layer and just let the loop play.
Step 7: Start f'ing with the gain and tone controls on the amp.
Step 8: Slowly turn down the volume and fade out.

What do you have? You have the "5th thang".



Happy Halloween!

----------
--------------------------------------
View my videos on YouTube!"
nacoran
3117 posts
Oct 31, 2010
1:00 AM
I like groove. I might tweak the distortion down a little for the melody. It sounded like it wanted to be more mellow.

I've got to rerecord some of the things I was playing around with before. I'm starting to figure out some things in Audacity.

I also seem to notice a decorating motif tying your house together...

----------
Nate
Facebook
Thread Organizer
Ant138
622 posts
Oct 31, 2010
5:55 AM
Great job Isaac, i love the stuff your doing with the loop pedal. It had really dark industrial atmospheric feel to it, i really liked it. Its looks like i better get back to the woodshed for BYBO2.
----------


http://www.youtube.com/user/fiendant?feature=mhum
isaacullah
1212 posts
Oct 31, 2010
3:56 PM
Thanks guys!

@Nacoran: Yeah, the harsh distortion comes from the microphone on my crappy camera... I guess I had the amp up too loud, and the camera too close to the amp, and it overloaded the mic. "Live", the melody was played with the amp set to a relatively clean setting, and I only started putting it into distortion at the end when I was fiddling with the controls...

And, yes, there is definitely a decorating motif in my house. Her name is Leah and she is my wife! :)

As for Audacity, yes, please do! Also, check out Ambiloop. It's a nice piece of free software for PC that let's you do live looping. You can set various keyboard triggers for the functions, so you can actually use it "live".

@Ant: I appreciate it brother! I'm glad you liked it! You have GOT to get a looper for yourself. Given your skills and musical interests, I think you could be making some badass tunes on a looper!


----------
--------------------------------------
View my videos on YouTube!"
Ant138
628 posts
Nov 01, 2010
1:11 AM
I think i will get a looper soon Isaac, i've tried to resist because i'm not great with lots of equipment but your video's are very good and it looks like your having a blast not to mention your making great music. I'll let you know when i pick one up, i might need some help on how to use it:o)
----------


http://www.youtube.com/user/fiendant?feature=mhum Last Edited by on Nov 01, 2010 2:40 AM
Ant138
631 posts
Nov 01, 2010
2:38 AM
If i was to get a loop pedal would someting like this be ok?

Are there any cheaper models that you know of available?

http://cgi.ebay.co.uk/DigiTech-JamMan-Solo-USB-Looper-Phrase-Sampler-PSU-/390257930459?pt=UK_Guitar_Accessories&hash=item5add2f70db

I wouldn't want an all singing and dancing pedal. I was thinking of maybe using it for comping a little, like using the shortning bread comp that Jason Ricci uses in one of his vids then just play over it, i love the sound of two harmonicas together. When i get the nerve i might try some beatboxing but at the moment my skills are lacking in that dept but i really like the idea of comping then layering it with some riffs over it??

Brandon does a great job doing it here.


----------


http://www.youtube.com/user/fiendant?feature=mhum Last Edited by on Nov 01, 2010 2:40 AM
Hobostubs Ashlock
1189 posts
Nov 01, 2010
5:16 AM
for being so mechanical it has a soulful sound,i can hear in my head a soulful female singer doing vocals to it,nice work,I like it,
isaacullah
1215 posts
Nov 01, 2010
11:25 AM
@Ant: Yeah, that's definitely a good one. It's got a lot of functionality, and is expandable. That means, for example, that if later on, you want to take fuller advantage of it's capacity for handling multiple independent loops (so you could pause, say, the beatbox, while letting the other loops play on), you can always buy the extension that has more foot buttons. Here's the extention footswitch I'm talking about http://fxaddict.blogspot.com/2009/01/digitech-fs3x-foot-controller.html

As for simple: the pedal I bought was the Digitech RP155. I got it because it's both an amp/effect modeler AND a looper. I was being a bit cheap trying to get two birds wiht one stone. The looper functionality on the RP155 is good, but it's only ONE loop, over which you may overdub. This may be perfect for you, if you only want one loop. The price is very good to: $90US. (so what, like 50 quid?).

However,the ability to have two or more loops playing simultaneously (that you can control, pause, start, etc. independantly) is something I wish I had now. You can make all sorts of cool music with a looper that does that. The jamman solo you are looking at does indeed have that functionality, but it's difficult to take advantage of it without the extension footpedal. Yeah, I think that the jamman solo is a really solid looper. But if you were going "delux", looking for a looper that does it all "OOTB" the best bang for your buck is the jamman stereo: http://guitars.musiciansfriend.com/product/DigiTech-JML2-JamMan-Stereo-Looper-and-Phrase-Sampler-Guitar-Effects-Pedal?sku=423775&src=3WFRWXX&ZYXSEM=0&CAWELAID=504821483


@hobostubs: Thanks brother! By the way, I was digging your CBG playing on your halloween track!
----------
--------------------------------------
View my videos on YouTube!" Last Edited by on Nov 01, 2010 11:30 AM
nacoran
3137 posts
Nov 01, 2010
12:33 PM
I've been thinking about getting something like this:

Foot Pedal

It's a foot pedal you can set up with mouse/keyboard keys, so you could, for instance, start/stop the record feature for Audacity or control PC loops. I could be useful even for a scroll feature when the tab or lyrics you are playing along with is longer than a page.

(I'll probably go with a cheaper model though.) There was a DIY project on Lifehacker but it seems cheaper to just buy a cheap one.

----------
Nate
Facebook
Thread Organizer
J-Sin
28 posts
Nov 01, 2010
12:39 PM
Nice one, Isaac! I especially like the ending part. Glad to hear new stuff from you.

What I've been thinking when listening to your tracks: Since you are clearly very much into beatboxing and looping, I think you should concentrate for a while on mastering the acoustic tone of beats and individual strokes, first without any amplification, then with a clear SM58 type of mic, without any effects. In another words, get to know the tradition - it's a enormous and wonderful aural world, I think it would open new opportunities for you and eventually make your life extraordinary!

Exactly like the harmonica, the tone in beatboxing should come from your mouth, not from the effects/gear. A lot of harp/blues people consider Son of Dave or Tom Waits as wicked beatboxers. Don't get me wrong, I love both of them - but in my opinion it's not proper beatboxing, since it usually relies more on megaphone-style effect and very simple beats. There is no real mastery involved, in my opinion. It can sound very good, but calling it beatboxing sounds like sacrilege for them who actually put effort to it and grew up with the noble tradition of hip hop!

As for myself, I very rarely use any effects when beatboxing (except for just a tiny taste of reverb from the PA), and then start looping effected stuff over that. I find it way more enjoyable. You get a potent bass drum, the snare has crunch, hi-hat and special strokes (click roll, scratches, woodblocks) are audible and rich. I find that distortion eats all the flavors, and the beats become dull. Therefore it shouldn't be overused (a bit like the octave pedal, not for every song). Small tube amps are unfortunately also pretty bad in that sense.

Matter of taste, of course, but just something for you to think about.

I could talk about this for hours (and I will if you're interested). For now I'll just end this comment before it turns into a beatbox manifesto, and leave you with one of the best.



Yours,
Triple-Jay

----------
Reed to the Beat!
http://www.myspace.com/triplejaysinister
http://www.myspace.com/ataturkband Last Edited by on Nov 01, 2010 12:41 PM
isaacullah
1217 posts
Nov 01, 2010
2:51 PM
J-Sin: Thanks! Yeah, I feel ya on the beatboxing. It's quite difficult to do correctly! Believe it or not, I am actually following some online lessons in beatboxing. Much the same way as I learned Harp all online, I'm now learning beatbox the same way! Gotta love YouTube. I definitely feel like my current beatboxing skills are lacking, and I'm hoping to improve. I definitely do practice acoustically, and am trying to get my chops up! I know that there are beatboxers out there that cringe when they hear my own "beatbox", just like I cringe when I hear a beatboxer play "harmonica" (like most of what you find when you search for "beatbox + harmonic" in YouTube). :)

I also fully agree with you that distorty harp-amps and Hi-Z harp-mics suck badly for beatboxing. They make it way too muddy. I've switched to a cleaner mic, but definitely need a SM-58/57 or something like that. I also have just started using a clean PA, and that helps too. I'm definitely starting to realize that for beatboxing: cleaner is better. Yeah, a touch of reverb can liven things up, but "dirt" is bad.

In fact, after reading your comments, I decided to re-do this song today on my lunch break between teaching in the morning and labwork in the afternoon! I used a cleaner mic and two amps: the clean PA and the smaller amp for the distorted part in the end. I changed the melody a little too, to use more of the upper register.

It's a little cleaner sounding, but not quite where I'd like it to be. Also, there are a couple of gaffs in there, but I only had time to do one take or else I would have missed my bus! :)




----------
--------------------------------------
View my videos on YouTube!"
isaacullah
1218 posts
Nov 01, 2010
2:59 PM
PS: That Felix Zenger track was AWESOME!

PPS: There is DEFINITELY a difference between what Zenger was doing and what SOD etc... (me included) are doing. Perhaps it's better to call what SOD and other "harpboxers" are doing really as "Mouth Percussion" as opposed to true Beatbox? I mean, we don't throw any scratches or synth sounds or any of that other cool stuff in there. We also don't keep it going on the in and out breaths (just mainly out breaths for a short period, and loop it). I think guys like DubFX and others have more truly mixed real beatbox with looping etc...
----------
--------------------------------------
View my videos on YouTube!"
XHarp
413 posts
Nov 01, 2010
3:15 PM
That's pretty innovative stuff you're working on there isaacullah. I like the second take best of all. Cleaner is meaner with that stuff. Its good the way it is but I can 'visualize' it refined as you are planning to do.
Neat S_ _t ! Well done sir. Keep it coming.
----------
"Keep it in your mouth" - XHarp
isaacullah
1220 posts
Nov 01, 2010
3:30 PM
X-harp! Thank you sir! I appreciate it! One of these days, I'm going to get a mobile set up and take it to the streets like we did in Toronto last year. That was super fun!

Nate: Sorry, just saw your post. Yeah, I have the same goal, but I'm going to make it myself. I picked up a usb numberpad at ROSS the other day (it was sharper image brand), and I cracked it open. It's just a bunch of momentary switches. You can get stomp versions of this kind of momentary switch very cheaply here.. Then all you have to do is wire up the switches to the USB board and mount them in a box like this, and you are good to go. It's on my (long) list of projects to do whenever I get some more free time (so, never). :)
----------
--------------------------------------
View my videos on YouTube!" Last Edited by on Nov 01, 2010 3:31 PM
isaacullah
1223 posts
Nov 02, 2010
9:24 PM
Just a bump to make sure Ant and Nate see my replies to their posts, and to hopefully hear back from J-Sin Re: beatbox stuff...
----------
--------------------------------------
View my videos on YouTube!"
MichaelAndrewLo
476 posts
Nov 02, 2010
9:29 PM
This is certainly a cool direction for harmonica SOOOO dirty! It is like a crazy dubstep with harmonica.

----------
Andrew Larson, R.N.
nacoran
3140 posts
Nov 03, 2010
12:12 AM
That looks like a fun project! I really need to get a better work space. I do most of my work at my computer desk on a pull-out drawer.

----------
Nate
Facebook
Thread Organizer
J-Sin
29 posts
Nov 03, 2010
5:30 AM
Right on, Isaac! Sorry, things are a bit hectic here in Turkey...

The second version sounds cool, too. Keep looking for the sound you like the most, and that's it. Sometimes muddy is better.

Curiously, A Finnish newspaper dubbed me as "The Harpboxer" some time ago. Although my standards are higher than the average mouth percussion stuff, it's a cool word nevertheless. And I do play harp and beats simultaneously, too. To do that it's important to learn inhale beats too.

Yep, guys like Yuri Lane are definitely more beatboxer than harpist, that is something we harpists hear immediately. Not sure about myself anymore, been beatboxing probably more than playing the harp for the last year or so - if you count all the hours I've spent beatboxing while walking or waiting for the bus or just listening to music and trying to sound exactly like the beat.

Guess I just found even more portable instrument than the harp!

It's vital to listen to hiphop and beatboxers to learn the art. But equally important I think is to develop your own soundscape. I feel that some of the beaboxing stuff sounds a bit ridicilous, and like harmonica music, it has traditions that people follow way too seriously (god help those beginners who practice "You Mother Only Knew" and "Pop It Like It's Hot" beat by beat for months and months...).

I'm not into too fancy stuff either, originally I just wanted some drums to back Ataturk Band's riot-folk. To lay a consistent, fat beat with nuances is more important to me than the tricks. But scratching and click roll techniques are something I consider worth using in beats.

Have you btw heard my recent collaboration ("Lemon Days" in Triplejaysinister's myspace)? Beatboxing and harp in contemporary blues, vocals by the great Alabaman Sir Red Mouth. Check it out!

I had a chat with Felix Zenger once and he didn't even know the terminology, e.g. what click roll and crab scratch are. Yet he does them all the time and like nobody else. He's not gazing into the tradition too much but has created a whole signature sound of his own, and thus is the most versatile beatboxer I know. I mean, currently he's beatboxing in a jazz trio!

Equipmentwise, I would recommend to forget Shure SM58 and buy Behringer XM8500. It's similar, but it's like 30 bucks, and you might think I'm crazy, but it's the best beatbox mic I've tried, and BEATS (no pun intended) Shure easily. You'll be surprised.

----------
Reed to the Beat!
http://www.myspace.com/triplejaysinister
http://www.myspace.com/ataturkband
isaacullah
1224 posts
Nov 03, 2010
1:45 PM
@MAL: Thank you Sir! I certainly think this is a good way to go! ;)

@Nacoran: How cool will it be to control you computer with your feet? A computer can already be used as a DSP rack, a looper, an audio recording workstation, a DJ stand, etc. Think of how you could use it *live* if you could manipulate it with your feet while playing harp? So cool...

@J-Sin: I didn't even realize that Lemon Days was beatboxing! I thought it was real drums! See, that's what I'm talking about. That's the kind of beatboxing or mouth percussion I want to do. Just to lay down a solid, realistic sounding beat to play harp over. Yes, I want to make it interesting, and adding ornamentation is certainly a part of that, but I'm definitely not interested in taking it over the top.

I feel the same way about harp. I think, in many contexts, simpler can be much much better than complicated. When I say "simple", I don't mean something so simple that it's boring and uninteresting. It has to be done right, and the timing and intonation,emotion, etc. are much more important in simple playing than in complicated playing (I'm thinking of John Popper, specifically, for complicated playing). However, when you layer a bunch of simple things together, you get something complex, and therefore interesting, but which is not complicated. Do you get what I mean by this? The sum of the parts is more than it should be looking at each part individually...

So that's what my goals are, both with beatbox, and with harp (and looping too, I suppose). To really try to master "simplicity". To really concentrate on getting the basics of timing, intonation, emotion, etc. all down really well, and then to use these basic building blocks together to make interesting and new sounds. I've been working on harpboxing (playing and beatboxing at the same time), and you are right, you really need those inhale beats... To do that right is REALLY hard, and I've only ever heard a very few examples of true harpboxing that I consider to be good, or even listenable. The one track on Brandon Bailey's new album is one of those rare good examples, as is the two LD Miller vids where he does it. Yuri Lane, is, IMO, not a very good example because the harp-part of his harpboxing is seriously lacking.

It's funny that you mention the XM8500. It's on my Amazon.com wishlist for christmas! :) I read a review of it at beatboxtutorial.com that said basically what you said, and that intrigued me. After reading lot's of other reviews, I had decided that I was going to get me one! And actually, you can find them for as cheap as $20 here in the states. Yeah, now that you've added to those reviews, it's a no brainer!


Cheers all!

~Isaac
----------
--------------------------------------
View my videos on YouTube!"
Post a Message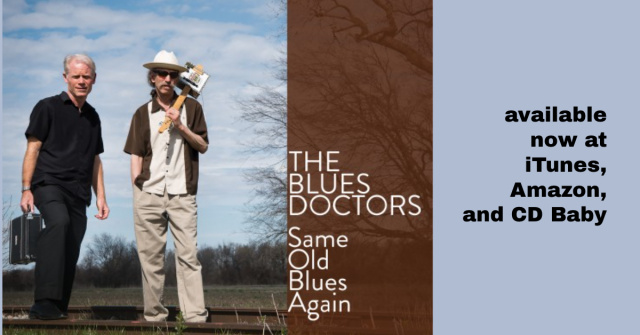 blues harmonica riffs - harmonica tabs - learn harmonica - play harmonica
play harmonica easily - harp tabs for beginners - blues harmonica lessons
ADAM GUSSOW is an official endorser for HOHNER HARMONICAS