Harmonicatunes
236 posts
Jan 13, 2018
10:10 PM
In the late 1970s harmonica player PT Gazell recorded "Pace Yourself", released by Sugar Hill Records and featuring Ricky Skaggs and Jerry Douglas. It remains one of the seminal bluegrass harmonica recordings. With his Nashville based band "The Side Effects", PT is now one of the leading diatonic harmonica jazz exponents, and is the face of Seydel Harmonicas. Through Seydel he produces the "Overtones" series of harmonica interviews, past subjects include blues pioneer Charlie Musselwhite and Jimmie Fadden from the Nitty Gritty Dirt Band.

The latest Overtones episode features an interview PT did with me last August at the SPAH harmonica convention in Tulsa Oklahoma. I explain my approach to bluegrass harmonica, and describe how Seydel created a harmonica model based on my Major Cross tuning system.

You can watch the interview here

----------
Tony Eyers
Australia
www.HarmonicaAcademy.com
everyone plays...
Komuso
726 posts
Jan 14, 2018
4:51 PM
Nice interview, Seydal configurator is a great innovation. Also great point about frictionless buying flow and UX.

Go the alternate tunings!
----------
Paul Cohen aka Komuso Tokugawa
HarpNinja - Learn Harmonica Faster
Komuso's Music Website
florida-trader
1260 posts
Jan 15, 2018
12:40 PM
Two very classy guys.
----------
Tom Halchak
Blue Moon Harmonicas

Harmonicatunes
237 posts
Jan 15, 2018
2:38 PM
Hey Tom, thanks for the nice words. It was great being your neighbour at SPAH last year, I hope to make it there again this year.

----------
Tony Eyers
Australia
www.HarmonicaAcademy.com
everyone plays...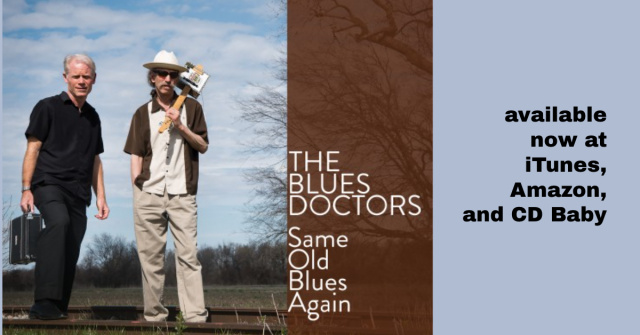 blues harmonica riffs - harmonica tabs - learn harmonica - play harmonica
play harmonica easily - harp tabs for beginners - blues harmonica lessons
ADAM GUSSOW is an official endorser for HOHNER HARMONICAS