kenyukan
9 posts
Dec 31, 2017
8:34 AM
I see on ebay a mic advertised with no indication of the Shure model.
The seller claims it is an early 545. Can anyone identify this with any degree of certainty?

https://www.ebay.co.uk/itm/Shure-Unidyne-lll-Dynamic-Microphone-Vintage-Rare/152848184932?_trkparms=aid%3D222007%26algo%3DSIM.MBE%26ao%3D2%26asc%3D49131%26meid%3D93ad4ab7f99f4c8fa8b3dd031a83cf84%26pid%3D100005%26rk%3D3%26rkt%3D6%26sd%3D263405663430&_trksid=p2047675.c100005.m1851

Thanks
dougharps
1664 posts
Dec 31, 2017
9:12 AM
If you look at the connector by clicking on the photo on your ebay link it appears to be the correct vintage connector noted in the 545 specs and diagrams on the Shure Discontinued Microphones page. I find this Shure page to be very useful when checking out old Shure mics and spec sheets.
----------

Doug S. Last Edited by dougharps on Dec 31, 2017 9:15 AM
jbone
2434 posts
Dec 31, 2017
9:16 AM
If it is a 545 it can be a good mic. I had one with an adapter from high to low z, so I could plug into either the harp amp or a p.a., and sing or play harp in it. To me it had a similar response to a Shure sm57.
----------


Reverbnation

Facebook

Youtube
kenyukan
11 posts
Dec 31, 2017
9:25 AM
I meant to add that the seller also says that it is a 4 pin connection.
Barley Nectar
1334 posts
Dec 31, 2017
9:46 PM
I recently picked up a near mint 545. Had the OEM 4 pin to XLR adapter cable, Shure sock and stand w/ clip. I rewired it to Hi Z. Those are dual impedance you know. The thing sounds AWESOME. Very responsive to hand position. This is the first stick mic that I really like. Last Edited by Barley Nectar on Dec 31, 2017 9:49 PM
MP
3532 posts
Jan 02, 2018
3:57 PM
As far as 545s go- I prefer the stick 545 w/ on/off switch, set to High Z, and XLR to 1/4" cable over the pistol grip models. I used to use one through a '72 Princeton I bought on lay-away and it kicked. I have a 4 pin pistol type 545 around somewhere. It makes for a lot of extra weight.
----------
Reasonably priced Reed Replacement and tech support on Hand Made Series Hohner Diatonic Harmonicas.

'Making the world a better place, one harmonica at a time.
Click MP for more info. Aloha Mark
.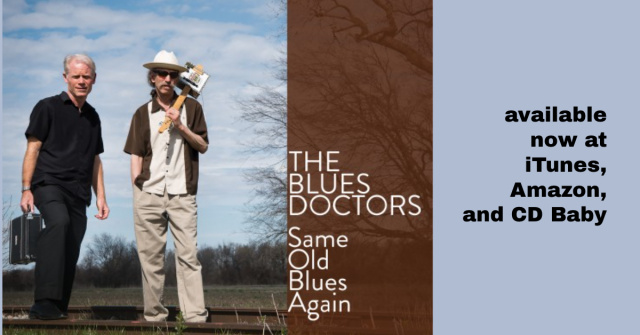 blues harmonica riffs - harmonica tabs - learn harmonica - play harmonica
play harmonica easily - harp tabs for beginners - blues harmonica lessons
ADAM GUSSOW is an official endorser for HOHNER HARMONICAS