Dog Face
301 posts
Dec 29, 2017
7:46 PM
I tried to search for this, but couldn't find it- I seem to remember not too long ago some folks on here were talking about a 2 cd set of backing tracks. I thought i took a screen shot to look them up and buy em but I lost it. Does this sound familiar to anyone? Thanks for the help.
----------
E.B. Last Edited by Dog Face on Dec 29, 2017 7:53 PM
Killa_Hertz
2444 posts
Dec 29, 2017
10:30 PM
Probably This One

http://www.harmonica123.com/store/p45/bluesjamtracks

These are good tracks ... I've got them.

Also.. incase you don't know ... Quist TV is a great source for backing tracks. Check it out.
snowman
299 posts
Dec 30, 2017
8:14 AM
Hi-- I listened to the above --pretty good from the 2 examples---I may buy it

The one I suggest is Jimmi lees 2cd $30---It has examples of many "type" songs ---swing --shuffles ---straight time ---8 bar blues---I think minor--the title tells what type it is---
If u can jam to his stuff---yr pretty well ready for any "type" jam song
his deal

http://www.jimileeband.com/instant_download/ Last Edited by snowman on Dec 30, 2017 8:15 AM
Dog Face
302 posts
Dec 30, 2017
12:04 PM
Yes! The Jimi Lee ones were what I was thinking about. Thank you!
----------
E.B.
snowman
300 posts
Dec 30, 2017
6:56 PM
if u have audacity ---u can change the keys on these jam tracks--- I do it all the time --Audacity freee recording software
kenyukan
10 posts
Dec 31, 2017
9:14 AM
Just enter 'blues backing tracks' when using YouTube. You can even specify what key.
dougharps
1665 posts
Dec 31, 2017
9:16 AM
I like the Jimi Lee tracks because of the variety of grooves.
----------

Doug S.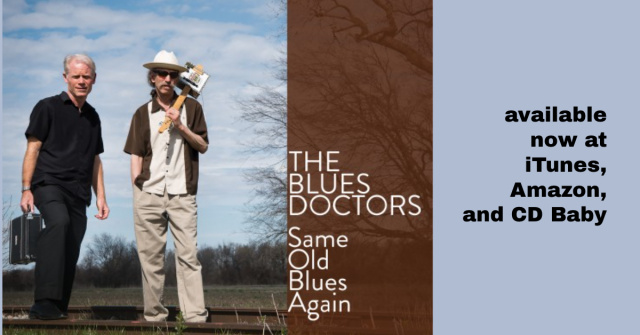 blues harmonica riffs - harmonica tabs - learn harmonica - play harmonica
play harmonica easily - harp tabs for beginners - blues harmonica lessons
ADAM GUSSOW is an official endorser for HOHNER HARMONICAS