Killa_Hertz
2436 posts
Dec 28, 2017
8:30 AM
Anyone have a 5e3.. Tweed Deluxe.
I find mine to be a very fussy amp. Doesn't much like a mic plugged into it. I can get a beautiful range of tones with the guitar, but it doesn't seem to be very usable as it is for harp.

Any mods that you have done to get it to a good harp amp?


I know the mods I would likely do, but honestly at this point I'm wondering if I'm not better off with a different amp all together.
arnenym
409 posts
Dec 29, 2017
2:26 AM
I've had one and tinkered a lot to get it to a decent harp amp, but failed.

I rebuilt the phase inverter to a 5D3 and get a much better harp amp. - I don't know how it affect the guitar sound.

I give +1 on a different "specific harp" amp. Last Edited by arnenym on Dec 29, 2017 2:26 AM
Killa_Hertz
2439 posts
Dec 29, 2017
6:02 AM
Yea, Arnenym I've seen some of your posts on lone wolf about it.

I was thinking that if I upped the input resistors to 4.7 Meg. And cooled the bias on V1 it would go a long way.

I also considered basically turning it into a gibson by making it grid biased.

But honestly I don't think the tone I really want is there to be had. I've got another amp in mind that I really want. Better to sell this beauty unmolested to a guitar player, I think
shakeylee
723 posts
Dec 29, 2017
2:16 PM
I take it you already messed with the peanut tubes?
I have a bazzillion if you need an odd 12a bleep 7. I even have 12az7's
----------
www.shakeylee.com
6SN7
762 posts
Dec 29, 2017
3:35 PM
i used a 58 deluxe for years, worked great, no issues, no mods, reconed original speaker, serviced by skip simmons.plug and play.

i have heard similar comments like killa's about the 5E3.
Killa_Hertz
2445 posts
Dec 29, 2017
10:38 PM
Yea, Shakey I've got a few tubes. I've swapped em around quite a bit. At a certain point you really lose all the magic in the tone. It's a double edged sword.

I think in the right room it would work fine, but..... I want something that's rock solid and I can a gratifying tone out of anywhere.

I think with the right mods, this could be possible, but.... I think I've got a better idea. Im going to upgrade to the big brother.


6sn7 that's interesting. I wonder what the difference is between yours and mine?
6SN7
763 posts
Dec 30, 2017
6:59 AM
@KIlla. I don't know, I've let other harp players play thru my amp and they liked it. I usually plug into "instrument 1" and get a slight bleed thru to the "mic" channel so I play around with both volumes. Sometimes I bridge the channels not unlike what I do with my SJ bassman, that works pretty good. The caps I replaced I used NOS 1960's vintage Astrons (they are silver) As I said, I have not change the internal values, frankly if I get to that point, I would sell the amp. Is yours a 50's deluxe ?
Killa_Hertz
2448 posts
Dec 31, 2017
1:21 PM
Mine is a clone build. But it's built to fender spec.

I think I'm with you on that. I would rather not mod it. As a guitar player would love it as is. And quite frankly the tone is not exactly what I was looking for.

I like a little thicker sound. This thing is a sag machine. The SS rectifier helped, but still not quite there.
Barley Nectar
1333 posts
Dec 31, 2017
9:31 PM
A sliver or black face Bandmaster makes a fine harp amp. You need a speaker cab though. For less power a Tweed Havard circuit is awesome also. Fixed bias, less sag.
Hakan
573 posts
Jan 13, 2018
3:15 PM
My Fender 57 5E3 clone is very feedback sensitive so I had to switch to U7 tubes in V1 and V2. I also tried many different speakers but I was not really satisfied so I tried to sell it to some guitar player but noone wanted to pay a decent price so I kept it and I have come to like the sound. I will probably keep it until the day I die.



Håkan Ehn plays Hohner Marine Band Deluxe harmonica in the key of A through t.bone CD 55 low impedance microphone connected to XLR male-female cable connected to Shure A85F line matching transformer connected to Fender Tweed 5E3 Deluxe 57 guitar amplifier with 5E3 circuit and 1980 Peavey / Eminence Square Magnet 12" Speaker.

Hakan Last Edited by Hakan on Jan 13, 2018 3:17 PM
arnenym
410 posts
Jan 15, 2018
7:17 AM
6SN7&Killa
The 58 is a 5D3. They have a different phase inverter made the sound slightly dirtier and give less gain before the power tubes.
They have the "good for harp" phase inverter Gerald Weber wrote about some years ago..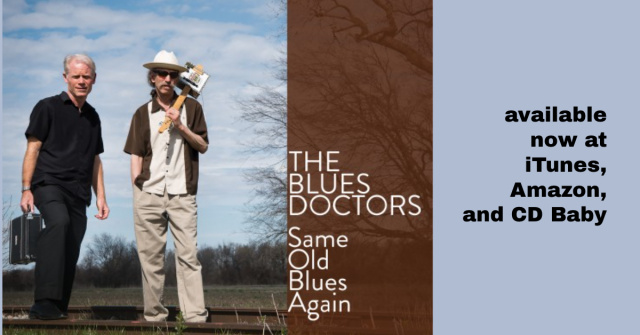 blues harmonica riffs - harmonica tabs - learn harmonica - play harmonica
play harmonica easily - harp tabs for beginners - blues harmonica lessons
ADAM GUSSOW is an official endorser for HOHNER HARMONICAS