gilesrobson
44 posts
Dec 04, 2017
4:20 PM
I recently had the pleasure of being asked to record with versatile London muso and good friend Julian Burdock. Julian's style has a Jazzy/ Bluesy feel to it. Here is our version of "Let the Good Times Roll"

Last Edited by gilesrobson on Dec 04, 2017 4:20 PM
garry
687 posts
Dec 04, 2017
6:10 PM
very nice.

----------

snowman
295 posts
Dec 04, 2017
8:18 PM
i cant believe the guitar player----[playing tags or basslines while singing IS REALLY HARD]----playing chords and singing is easy---what he's doing is very difficult
masterfully done by the guitarist---
gilesrobson
45 posts
Dec 05, 2017
2:10 AM
Thanks Snowman - will pass on to Julian. He's an incredibly versatile musician/singer and in demand session player in london. You should check both him out and his blues/groove band 24 pesos on youtube or spotify.

He's a also a mean harp player!
blingty
108 posts
Dec 05, 2017
6:33 AM
Hey Giles,

I like it! Nice styles and approaches from both of you.
The Iceman
3416 posts
Dec 05, 2017
7:11 AM
Bass (or bass line) and harmonica makes a great soundscape! Bass defines the chords leaving plenty of open space for the harmonica - free and easy.

However, my suggestion is to pretend that you are the singer - now, since one can not sing and play harmonica at the same time, find ways to support the singer between his phrases rather than over them....this will open up the music and remove a bit of the frantic...also, it will give your solo more of a spotlight, as you are a pretty busy soloist....

Remember, contrast always helps, even in a 4 minute song!
----------
The Iceman
zx679
32 posts
Dec 05, 2017
2:25 PM
holy moly
----------
something something harmonicas...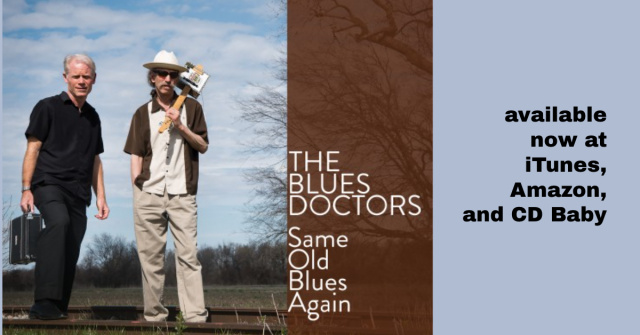 blues harmonica riffs - harmonica tabs - learn harmonica - play harmonica
play harmonica easily - harp tabs for beginners - blues harmonica lessons
ADAM GUSSOW is an official endorser for HOHNER HARMONICAS