Dox
42 posts
Dec 03, 2017
4:44 AM
Hi

I would to list some skilled guys on harmonica setup and/or customization in Europe. There are a lot of good men in USA but in Europe?

Ben Bouman (especially for Seydel harps):

http://www.benboumanharmonicas.nl/


Harmonica Online Shop (Ron Van Hal). I don't know if still works, I have no notices from a while:

https://shop.strato.com/epages/17677179.sf/en_GB/?ObjectPath=Categories


---

Can you reccomend others?

Bye
nacoran
9670 posts
Dec 03, 2017
7:55 AM
I just updated our customizer list (mostly taking out broken links). I had Ben, and I added Harmonica Online Shop. Here is a list of people who customize harps. I'm not sure who is in Europe, although I know a few of them are- Dannecker, BlueX, Broudur, Ergo, and Boris (I just sent him a IM to see if he has a more recent site).

http://www.modernbluesharmonica.com/board/board_topic/5560960/599452.htm?page=2


----------
Nate
Facebook
Thread Organizer (A list of all sorts of useful threads)

First Post- May 8, 2009
Dox
43 posts
Dec 03, 2017
8:39 AM
Hi nacoran, I've missed your thread! In effect, I'm interested, in particular way, to guys which make good reeds/reedplates job optimizing the harp. More "setup-service" and less "customization" I can say...Exotical combs and wood cover are nice but I think that an effective reeds/reedplates job is a core of harp performance.

A better comb for some cheap harp (special 20, bluesmaster and so on...) can improve the airtighteness, but without an effective reed/reedplate job the performances are limited anyway. My philosophy is to buy a a good out-of-the-box harp with "affordable" price like suzuki promaster, tombo aero, seydel 1847 silver, and then do the reeds/reedplates job: these harps don't need custom parts in my humble opinion...So, with less 100$ we can have a superior harp...danneker, brodur, dortel are all awesome harps but a lot expansive...

Ben Bouman can do that (especially on seydel harmonicas, but he can work on others brand I think...).

Can you advise someone in your list considering my request?

Many thanks, bye Last Edited by Dox on Dec 03, 2017 9:18 AM
anthomp
14 posts
Dec 04, 2017
3:44 PM
http://www.johncookharmonicas.com/
for repairs and
https://sugarcain.co.uk/
for customs.
anthomp
MP
3506 posts
Dec 06, 2017
1:46 PM
Cool!
----------
Reasonably priced Reed Replacement and tech support on Hand Made Series Hohner Diatonic Harmonicas.

'Making the world a better place, one harmonica at a time.
Click MP for more info. Aloha Mark
.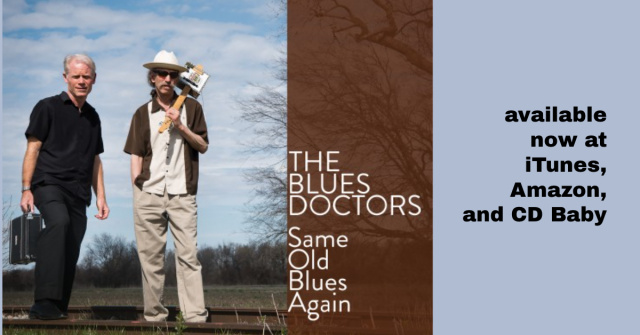 blues harmonica riffs - harmonica tabs - learn harmonica - play harmonica
play harmonica easily - harp tabs for beginners - blues harmonica lessons
ADAM GUSSOW is an official endorser for HOHNER HARMONICAS