99
59 posts
Apr 20, 2017
7:20 PM
I will be making the 250 mile round trip ride to see The Bad Kind tomorrow nite. Him and his band never disappoint. I highly recommend catching this show if it is at all possible.
Littoral
1459 posts
Apr 21, 2017
4:10 AM
The venue is special - Bradfordville Blues Club. Wish I could join you -gigging
99
60 posts
Apr 21, 2017
7:40 AM
One of my favorites. I've seen Cotton, Bell, Guyger, Dennis, Jason, Hummel, and many more. My hat is off to the owners of this club. A true intimate setting where these musicians sit around the campfire and interact with their fans between sets.
florida-trader
1122 posts
Apr 21, 2017
9:13 AM
Where are you from 99? I am in Clearwater and will see Jason perform on Saturday in Bradenton.
----------
Tom Halchak
www.BlueMoonHarmonicas.com

tmf714
3012 posts
Apr 21, 2017
4:43 PM
He is also at Earls Hideaway in Sebastian on Sunday- I will be there-
99
61 posts
Apr 22, 2017
7:59 AM
What can I say-- Fantastic show by a dedicated group of musicians. It was non-stop energy from start to finish. I highly recommend not leaving after the first set, if there is any way possible.

Florida-Trader, I am in a little town just north of Albany, Ga.
Littoral
1462 posts
Apr 24, 2017
7:58 AM
99, If you get to the coast I'm in Apalachicola & playing most Fridays and Saturdays. Duo is Flying Fish (genre: Groovy) and a big band as Wakulla Rising (genre: Swamp Funk). The music scene here is ridiculously good for a small town. Up your way way I've played a bunch with Tanners Lane, Dirty Bird and the Flu and various combinations.
I also go way way back at BBC (Daves). Last Edited by Littoral on Apr 24, 2017 7:59 AM
99
62 posts
Apr 26, 2017
2:04 PM
Littoral-- I make it to Apalachicola occasionally. I will look you up the next time I'm in the area. Off topic, but do you paint? I believe I met you a long time ago at the Crab Festival there and bought a painting from a harmonica player. If it is you, I still have it.
Littoral
1463 posts
Apr 26, 2017
8:36 PM
99, I don't paint but I think I know who that is. Say hi. Crazy cool little town.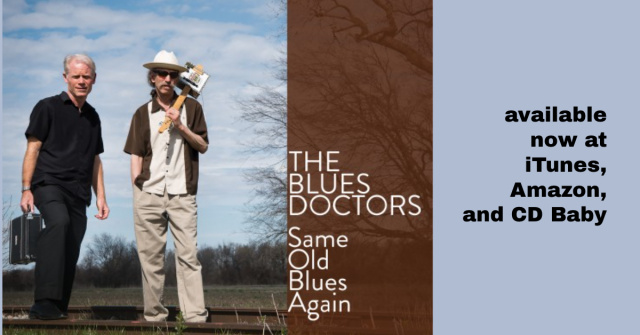 blues harmonica riffs - harmonica tabs - learn harmonica - play harmonica
play harmonica easily - harp tabs for beginners - blues harmonica lessons
ADAM GUSSOW is an official endorser for HOHNER HARMONICAS