barbequebob
2780 posts
Dec 04, 2014
10:14 AM
Here's a new one from Electro Harmonix, which is the new C9 Organ Machine that has a few new simulations inclduing the sound of the old cheapo Farfisa organs that I remember seeing by the truckload in the 70's.


----------
Sincerely,
Barbeque Bob Maglinte
Boston, MA
http://www.barbequebob.com
CD available at http://www.cdbaby.com/cd/bbmaglinte
PropMan
25 posts
Dec 04, 2014
10:41 AM
I have an old Tel Ray "oil can" echo/reverb unit that renders some really DEEP organ like reverb when it's working right. I really need to give it a deep cleaning and replace the oil and drive belt but the oil is like $150 per pint and you only need about two tablespoons. It could probably use a new 7199 tube and some caps too. One day I'll get it going again. For now I use a "Sole Mate" spring reverb pedal which is really great.
Harp2swing
167 posts
Dec 04, 2014
9:15 PM
I'd like to hear a Harp demo through one.(Jason?) Sounds good with the Guitar.
NathanLWBC
25 posts
Dec 05, 2014
12:07 PM
Someone please buy one and make a demo, haha. I'm super intrigued.
----------
--Nathan Heck
Lead Technician, Lone Wolf Blues Co.
customerservice@lonewolfblues.com
NiteCrawler .
320 posts
Dec 05, 2014
5:05 PM
I bought the B 9 a month or so ago.I was able to get it for $190. from MF.Anyway I used it for a session or two with our group and like it alot although I have not been able to spend alot of time with it as I,ve had alot of personal issues in the last month,my Moms passing being the worse of it all .I bought it with the intentions of using it for mostly fills as we don,t have a keyboard player for tunes in the vein of The Thrill is Gone,Greasy Gravy and the like.The vid with the harp player displays more single note playing which is cool,but I would have like to had heard more fills on it if you get my drift but figured I,d take the plunge,try it and if I did,nt like it MF has a great return policy.I am very satisfied with it though and as I have more time with it I,m sure I will very happy to add it to my arsenal.I,m not real savvey with doing vids otherwise I would upload something.The guys that I play with love it so thats a big plus although I really just want to use it on certain tunes as not to get to overkill with it.I have tried it also with a rotary pedal on the B 3 mode and it sounds pretty awesome.If you get a chance to try one I think you may like it.
Moon Cat
470 posts
Dec 05, 2014
9:12 PM
Night Crawler sorry about your Mother , condolences Sir. I did not have such a great time with the first B-9 pedal. I borrowed it because I liked it for guitar but on harp it had a slight "ping" sound at the top of every note on nearly all 9 settings as I remember…I messed with it for about a half hour and just couldn't get a great sound out of it, not like the guitar any way…I find a decent octave pedal like the Mini Pog coupled with Chorus to be better but thats just me. The pedal didn't track all that well as I remember (maybe a 57 is a bad mic for it) and The volume was changed and when I reset the volume to match my own the tone was kinda different…Kinda of bummed cause I wanted it to rock…So far my trip with the B-9. I'm hoping this newer C-9 is a bit better for our quirky little instrument.
----------
www.mooncat.org
Martin
744 posts
Dec 09, 2014
9:16 AM
This sound fabulously good, almost science-fiction -- on guitar.
On the YT demo with the B9 I can´t hear that "ping" sound that Jason describes, but I find that demo to be rather hard on the ears; also it´s supposdly an inferior camera.
Arn´t there more who´s tried this stuff? I´m salivating a bit.
Diggsblues
1609 posts
Dec 09, 2014
10:03 AM
I want one for Christmas!!!!!!!!!!!!
----------

PeterG
31 posts
Dec 09, 2014
8:12 PM
Someone get one and demo it, please, along with the Neo Ventilator II :) Last Edited by PeterG on Dec 10, 2014 8:56 AM
Moon Cat
472 posts
Dec 09, 2014
8:32 PM
Yeah guys I tried to turn down the knob that does that percussive "ping" thing too…forget which one it was (click maybe, was that on the b-9 too?) anyway couldn't really get it. Yeah the youtube demo wasn't quite a seller for me either…Boy the C-9 sounds amazing, and beautiful in the demo my stupid bi-polar ass almost cried when he started doing the strawberry fields flute thing ! HA!!! Crying over a dumb pedal….The world is a wonderful place sometimes. Meow!
----------
www.mooncat.org
Iggy K.
12 posts
Jan 10, 2018
4:06 AM
I recorded a new song using C9 effect pedal and harmonica, check it out ;)


----------
http://harpexplosion.bandcamp.com/
https://www.facebook.com/greenbulletholder Last Edited by Iggy K. on Jan 10, 2018 4:10 AM
Explorer
1 post
Jan 12, 2018
1:40 PM
I haven't tried one of these on Harmonica, but I've been a fan of the various EHX "organ" pedals, indluding the HOG/POG versions.

Something I discovered which got rid of high-pitched artifacts on guitar, making it more organ-like, was filtering the signal of high end, by rolling off the tone knob, before running it through the pedal. The upper partials/overtones get shifted just like the fundamental, and that can add unwanted sounds at the high end when shifted up even higher.

I haven't used any of these pedals on harmonica yet, but I've played out using, for an outdoor wedding in the mountains, a small Casio keyboard through the drawbarred HOG. The best sound came from using a pure tone like Whistle or Flute shifted down.

That also makes me certain that having a dirty sound created at the microphone will also cause unpleasant artifacts as the dirt gets transposed into the various octaves by the organ pedals.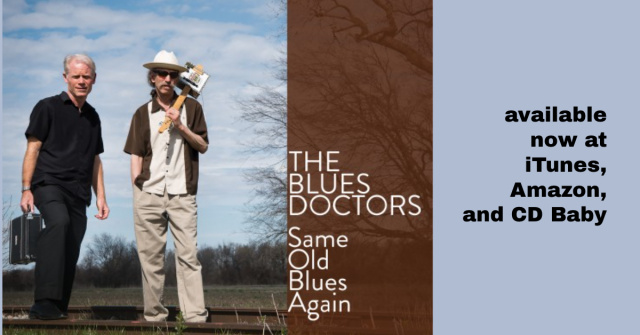 blues harmonica riffs - harmonica tabs - learn harmonica - play harmonica
play harmonica easily - harp tabs for beginners - blues harmonica lessons
ADAM GUSSOW is an official endorser for HOHNER HARMONICAS