Sirsucksalot
15 posts
Aug 01, 2008
4:32 PM
I was wondering if anyone uses harmonica belts. Are they useful on stage. or do you stuff them in your pocket.
eharp
70 posts
Aug 01, 2008
4:47 PM
i always thought the belt was to theatrical. i prefer a case and i keep it organized.

but if you are interested in belts...

i have been told that the elastic on hohner's belts dont stand up to the test of time.

cumberland cases. com has some sweet looking belts that are all leather so you know they will hold up. a friend has one and he always raves about it.

jeff, the craftsman, is a contributor on this forum.
Honkin On Bobo
4 posts
Aug 04, 2008
7:51 AM
Sir,

I agree with eharp. I don't use 'em. I just don't think that they look cool. Though I 've seen some guys that can play circles around me that do use 'em. Also, if you're going to a jam, and you're a little nervous about going up there, the belt screams, " hey, I'm a great player", thereby totally destroying your abilty to "keep the harps in your pocket" if you're not "feelin it".

For jams and sit-in's I usually cram six or seven harps in my jacket pockets. That covers most keys that you're likely to need. I use Special 20s so they're each in their own case. If I were in a band I'd probably bring a case with harps in all keys.
Jeff
146 posts
Aug 04, 2008
8:23 AM
I think they are far too tacky. From my experience, harp players with belts get quite a few rolled eyes from other musicians. It's a little bit over the top for most tastes.
Jeff
147 posts
Aug 04, 2008
8:27 AM
Yeah, Cumberland cases are remarkable quality with your initials beautifully stamped in the leather. No other cases I've seen out there match the artistry, durability and price (they're VERY reasonable!). I have no affiliation with the company - I simply can't stress enough how cool these custom cases are.

Most people always skip over my Brad Harrison MB's and want to check out my case, lol. Last Edited by on Aug 04, 2008 11:40 AM
Preston
31 posts
Aug 04, 2008
8:32 AM
I think I would have to be a damn good harmonica player to offset how dorky a harmonica belt looks. Now Popper's idea for holding harps was kinda cool... but he had a different look about him to begin with.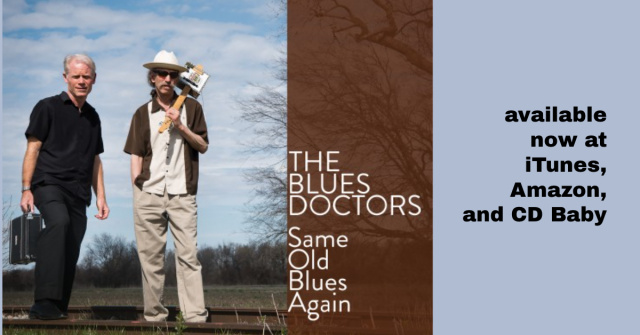 blues harmonica riffs - harmonica tabs - learn harmonica - play harmonica
play harmonica easily - harp tabs for beginners - blues harmonica lessons
ADAM GUSSOW is an official endorser for HOHNER HARMONICAS