kudzurunner
4170 posts
Jul 28, 2013
4:26 AM
Please share info.
jzinmass
1 post
May 20, 2014
12:23 PM
Sunday Afternoon 4-7ish at Johnny D's- in Somerville/Davis Sq. Boston's longest running jam; well managed, sound engineer. Good scene.
Monday Nights 9:30 - 12 at the Skellig in Waltham on Moody St.- more like an extended band practice- good group of musicians (regulars) who are unafraid of playing loud;
2nd Tuesday of the month (but check/call)7-9Pm- Winchester community music school on Highland- very civilized, well run, no booze- everybody listens- nice group.
jhallc
16 posts
Mar 21, 2015
9:43 AM
Sunday afternoon 3-6 at Hot Shotz in leominster MA hosted by Ton of Blues. Every other Thursday night at Prime Time B&G in lunenburg, ma. Wednesday night in Allston @ Common Ground. Sunday 6-9 at Greendale pub Worcester, ma. Lots more in surrounding burbs.
jason campbell
1 post
Mar 22, 2015
11:59 AM
Johnny ds sounds awesome but any ideas for open mics or jams that are noob friendly?
jhallc
17 posts
Mar 23, 2015
8:10 AM
I walked into "Hot Shotz" in Leominster last Sunday for the first time. Very friendly folks and Steve the harmonica player was very nice and will let you use his bassman LTD amp and pedal set-up , just bring a mic and harps. I had to wait until some of the regular folks got up and played but, when I did I felt welcome. Had a great time and got some good feedback from Steve and the other harp players. Acton, has a Thursday night jam at the "Open Table". Mostly guitar and horn folks but some harp players show up. No, problems with newcomers there that I ever saw. It's been 20 years since I went to Johnny D's jam but, gotta believe that it's still pretty low key cool for folks just getting their harp licks together.
jason campbell
24 posts
May 20, 2015
5:35 AM
Tuesday nights 8:30-11:30 Blues Jam at Roma restaurant in Haverhill, MA. http://www.theromarestaurant.com/
My first time there, but good crowd and decent musicians.
jason campbell
28 posts
Jun 04, 2015
6:31 AM
Wednesday nights 7-11 Jam (bluesy - but not necessarily blues) American Legion hall, 67 River St., Middleton, MA
Decent musicians, welcoming host band and good crowd.
http://www.meetup.com/Wolfies-Wednesday-Night-Jam-Middleton-American-Legion/
jason campbell
39 posts
Sep 02, 2015
4:45 AM
Wednesdays at Muddy Waters pub in Methuen, MA.
Sign-ups start at 7:00 pm, Music from 8:00 til around 11.
Good house band, welcoming hosts.
Doc
Guest
Oct 08, 2015
5:22 PM
Blues Jam Session in Sao Paulo, Brazil: Boss - Home of The Blues (check on facebook), from 9 PM until around 1:30 AM on alternate Thursdays. Harmonica friendly, no cover charge for participating musicians. Nice and friendly small place with good food and drinks.
jason campbell
65 posts
Dec 21, 2015
5:03 AM
Have to cross Johnny D's off the list, the last Blues jam will be next week, Dec 27th. They are supposed to move the jam to a new place, stay tuned.
jhc
1 post
Jul 19, 2016
12:36 PM
PrimeTime Pub on Thursday's has moved to The Paddock Lounge in Leominster on Wednesday's (8-11). House band "Them Changes" very accomodating to all levels.
Acton Open Table Jam closed and moved to the "Village Works" West Acton, MA on Wednesday's 8-11 (shut for the summer but, back in the fall 2016).
Will have to check out the Muddy Waters jam in Haverhill.
FastFourier
15 posts
Dec 30, 2017
3:11 PM
Is the Wed. night jam at Village Works, West Acton, still active? Is it in the True West Brewery?
agarner
Guest
Jan 11, 2018
5:37 AM
I live in the Manchester, NH area (about an hour north of Boston) and there is a good blues jam scene. We have a lot of Massachusetts musicians who make the drive up.

Thursday night- Auburn Pitts (I've never been, but people say it's fun. From what I can gather it is a variety of blues, rock, and some country depending on who shows up.)

Sundays, 3-7. Village Trestle. Goffstown, NH (20 mins west of Manchester). Well organized, with Wan-tu Blues Band.

Sundays, 8-12ish. Strange Brew Tavern. Manchester, NH. Extremely friendly, well run by Howard Randall.

Hope to see you guys up here!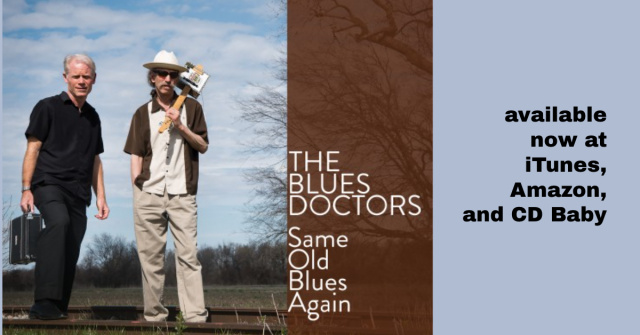 blues harmonica riffs - harmonica tabs - learn harmonica - play harmonica
play harmonica easily - harp tabs for beginners - blues harmonica lessons
ADAM GUSSOW is an official endorser for HOHNER HARMONICAS