Todd Parrott
1467 posts
Jan 01, 2019
9:14 AM
I'm excited about this year's line-up for the Carolina Harp Fest, happening 3/28, 29 & 30 in Durham, NC. We'll have Buddy Greene and Jeff Taylor with us, as well as Johnny Sansone! I've tried to keep the registration cost reasonable again this year, with the early bird registration rate at $145 for 3 days and nights. As with last year, we'll be audio recording all of the seminars and providing all attendees with mp3's free of charge. Registration will also include a syllabus (notebook) containing all instructors' teaching materials, handouts, etc. This way, if you have to miss a class to attend another, you can catch what you missed. We'll also be structuring the schedule this year to include more jams, and more hangout time with the instructors. It's gonna be a great event - don't miss it! www.ncharmonica.com

Last Edited by Todd Parrott on Jan 01, 2019 9:16 AM
6SN7
821 posts
Jan 01, 2019
2:39 PM
wow, some great names here and some i have never heard of.
The Iceman
3743 posts
Jan 02, 2019
6:46 AM
Prices are too low for what is being offered, IMO...a real bargain.
----------
The Iceman
Philosofy
886 posts
Jan 02, 2019
10:20 AM
What will Chris be teaching?
Todd Parrott
1468 posts
Jan 02, 2019
10:00 PM
Thank you all for your kind comments. It is a reasonable price, but this is because we want it to be affordable for folks to attend, and we want a great turnout - the more the merrier! We had over 50 folks there last year.

Bill Newton is probably the best kept secret on the roster. He and his band, the Willie Painter Band, put on a great show last year. Bill plays ALL kinds of harps in his set with his acoustic band, the Duke Street Dogs. Everyone loved him last year!

Chris Turner attended high school with Steve Baker, and helped Steve Baker get his start in his first band. He'll be teaching his tongue-blocking styles, as well as Irish tunes. However, he also plays chromatic, and mentioned he'd be happy to teach chromatic if there's enough interest. Are there any specific topics you would like to hear him discuss? I'll be talking to him over the next few days and I will happily share any requests with him.

If there's anything anyone would like to see covered at this year's event, let me know and we'll do our best to make it happen! Last Edited by Todd Parrott on Jan 02, 2019 10:24 PM
KC69
581 posts
Jan 03, 2019
8:57 AM
Todd: Yes, what I would like to see covered for this year's event, is MY JOB, so I can attend. My employment does include playing, rock and blues harp with a great band, but I am also the lead Pastor, so you will have to prepare a great sermon that "Gives the devil the Bluz!" Any takers, please let me know? Sure wish I could make this one!!! You guys Rock!!!
----------
And I Thank You !!
KCz
Backwoodz
Bluz Last Edited by KC69 on Jan 03, 2019 10:13 AM
Philosofy
887 posts
Jan 04, 2019
9:13 AM
I believe Chris Turner was also the 1976 Hohner Folk Harp World Champion. He has skills on diatonic, chromatic, bass, and chord harps.
barbequebob
3557 posts
Jan 05, 2019
8:21 AM
I've known Chris Turner for many years and to say he's an amazing player is an understatement and I DON'T give out compliments lightly.
----------
Sincerely,
Barbeque Bob Maglinte
Boston, MA
http://www.barbequebob.com
CD available at http://www.cdbaby.com/cd/bbmaglinte
KC69
583 posts
Jan 07, 2019
9:20 AM
Wow: Miracles do happen! someone has stepped up to cover my work. Church board said it would be like Seminary to study with Buddy Greene and Todd Parrot. Can I get a Hallelujah!!! Thanks for your posts on Chris Turner, as I need more work on Chrome, Bass, and Chord. Wally Peterman worked with me at Danny G's last year on the Chord. Be great to keep progressing.
----------
And I Thank You !!
KCz
Backwoodz
Bluz Last Edited by KC69 on Jan 07, 2019 9:22 AM
groyster1
3295 posts
Jan 07, 2019
6:35 PM
hallelujah!!!!!blue note grill!!!!!
Todd Parrott
1469 posts
Jan 07, 2019
7:14 PM
Hey, that's great to hear, KC69! Looking forward to seeing you again. It's gonna be awesome to have Buddy Greene with us too!
Diggsblues
2199 posts
Jan 08, 2019
11:50 AM
Hoping to work it out this year. My birthday is on March 29 the big 70.
----------

Todd Parrott
1471 posts
Jan 12, 2019
11:49 PM
That will be a great way to celebrate it, Diggs! Hope to see you there!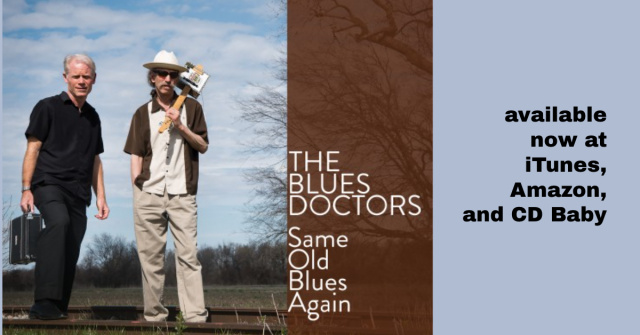 blues harmonica riffs - harmonica tabs - learn harmonica - play harmonica
play harmonica easily - harp tabs for beginners - blues harmonica lessons
ADAM GUSSOW is an official endorser for HOHNER HARMONICAS