rpavich
65 posts
Jul 05, 2013
8:50 AM
I've been to the Hetrick site a dozen times (the combs) and there is NO "buy" button!

I've searched that site and clicked endlessly into blind alleys....and never got to a screen that allowed me to buy a comb...

How frustrating....how do they ever sell anything? :)

http://www.harpcase.com/harmonicacombs.html Last Edited by rpavich on Jul 05, 2013 8:50 AM
HarpNinja
3374 posts
Jul 05, 2013
9:01 AM
That's the old link. The homepage at hetrickharmonic.com explains what's going on. He isn't really selling anything right now.

Several months ago, Matt Smart, who spearheaded the business end left and Scott Hetrick hasn't gone live with the new format yet.

Matt took a job in the real world and has way better hours with WAY better pay. He is still building harps at customizedharmonicas.com, but not working for Hetrick.

The thing that is underappreciated about Matt is his work with custom parts and SUPER flat combs. I thought flat was flat until Matt showed me what's really up. His combs are super flat and the lenghts he goes to ensure that are unheard of.

Most of us sorta test flat to where it is good enough. I only know of one other person, Mr. Joe Spiers, who has it down to a science....and that is why Matt is my comb guy, lol.
----------
Mantra Customized Harmonicas
My Website
Kaining
19 posts
Jul 07, 2013
3:02 AM
Not that unheard of actually. But you have to look out for people making full hand made harmonica.

As for Hettrick, i bought an olive comb there a few month back. Got a promaster comb instead and after trying to see if there was improvement on both a promaster and an olive... well there wasn't. It was worse with a 1mm gap where the light went through on the upper octave.
And the comb stank like it hasn't been dried after getting one to many whatever they use to polish it.

Went on the website to see if i could complain about that and there was those big "momentary out of business " notice...
HarpNinja
3378 posts
Jul 07, 2013
8:30 AM
@Kaining

Even though Matt is no longer affiliated with Hetrick (and probably wasn't at he time of your order?), he saw your post and asked that you contact him through www.customizedharmonicas.com. He'd like to help you out.

EDIT: Just a side note that Matt Smart and Scott Hetrick are two different people, lol. They were business partners, and Matt left the company. Scott continues to run the site and make the combs, etc.

----------
Mantra Customized Harmonicas
My Website Last Edited by HarpNinja on Jul 07, 2013 8:33 AM
nacoran
6910 posts
Jul 07, 2013
11:31 AM
Mike, do you know if Dave is still checking his Elk River Facebook page? I wanted to show him the gorgeous harp I finally put together using one of his chestnut combs and Seydel antiqued cover plates! It's a Low D harmonic minor. :)


----------
Nate
Facebook
Thread Organizer (A list of all sorts of useful threads)
HarpNinja
3379 posts
Jul 07, 2013
11:40 AM
Dave is sorta off the grid right now. Send it through our site and he'll get it.
----------
Mantra Customized Harmonicas
My Website
nacoran
6911 posts
Jul 07, 2013
8:16 PM
Thanks Mike. I'll get a picture and send it, although he's probably tried the antiqued covers on one of his combs before. It's a thing of beauty.

----------
Nate
Facebook
Thread Organizer (A list of all sorts of useful threads)
jim
1449 posts
Jul 08, 2013
5:12 AM
I can warrant and endorse that Matt's combs were zero flatness. He's not producing them anymore because no one needs hi-end harmonica parts.
Or at least not willing to spend money on them.

----------

Free Harp Learning Center
Kaining
20 posts
Jul 10, 2013
8:52 AM
@HarpNinja: Oh, i didn't expect that. Thanks for the information, i'll contact him when i can then.
I have a few computer problem and haven't the time online to take care of pretty much anything at the moment.

BTW, i didn't say on my previous post, since it really is hard to type on a smartphone, that i do know that Hettrick.com (and thus Mart Smart) are actually pretty good at what they do. I took what happened as yet another case of misfortune since i am in a streak of bad luck this year and didn't mind it that much actually.
Which isn't that bad since i can really understand what the blues is about lol...

BTW, i just looked at that website, looks like you wark with Matt now. So, i have a question for you about custom harmonica. Why aren't you making full hand made harmonica (combs, coverplates and overblow/draw tuning )?
I know there is a market in my country (france) to support at least one maker (Brodur) maybe even 2 (Dortel, no to sure if he is making a living with only that) and i do know about a third guy building some even thoug i don't know if he sells them.

The thing is, with a country as big as the us and the fact that usa customiser have a world audience, would that be a better business ?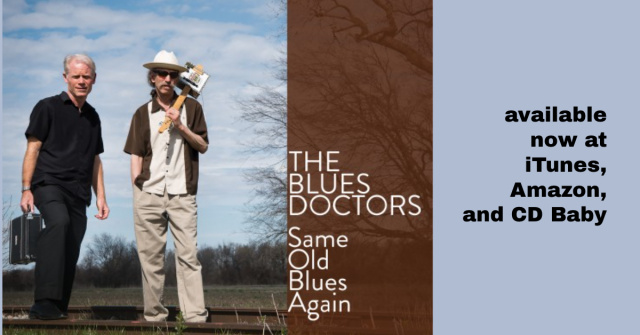 blues harmonica riffs - harmonica tabs - learn harmonica - play harmonica
play harmonica easily - harp tabs for beginners - blues harmonica lessons
ADAM GUSSOW is an official endorser for HOHNER HARMONICAS